We've all heard of the 10-step Korean skincare routine. We've also heard of the call to trim down on our routines and habits, skincare included.
If you're like us, you've gone through multiple trial and errors to find the perfect products to incorporate into your skincare. You've also cut it down to essentials and have had to ponder if your skin really needs all those steps and products.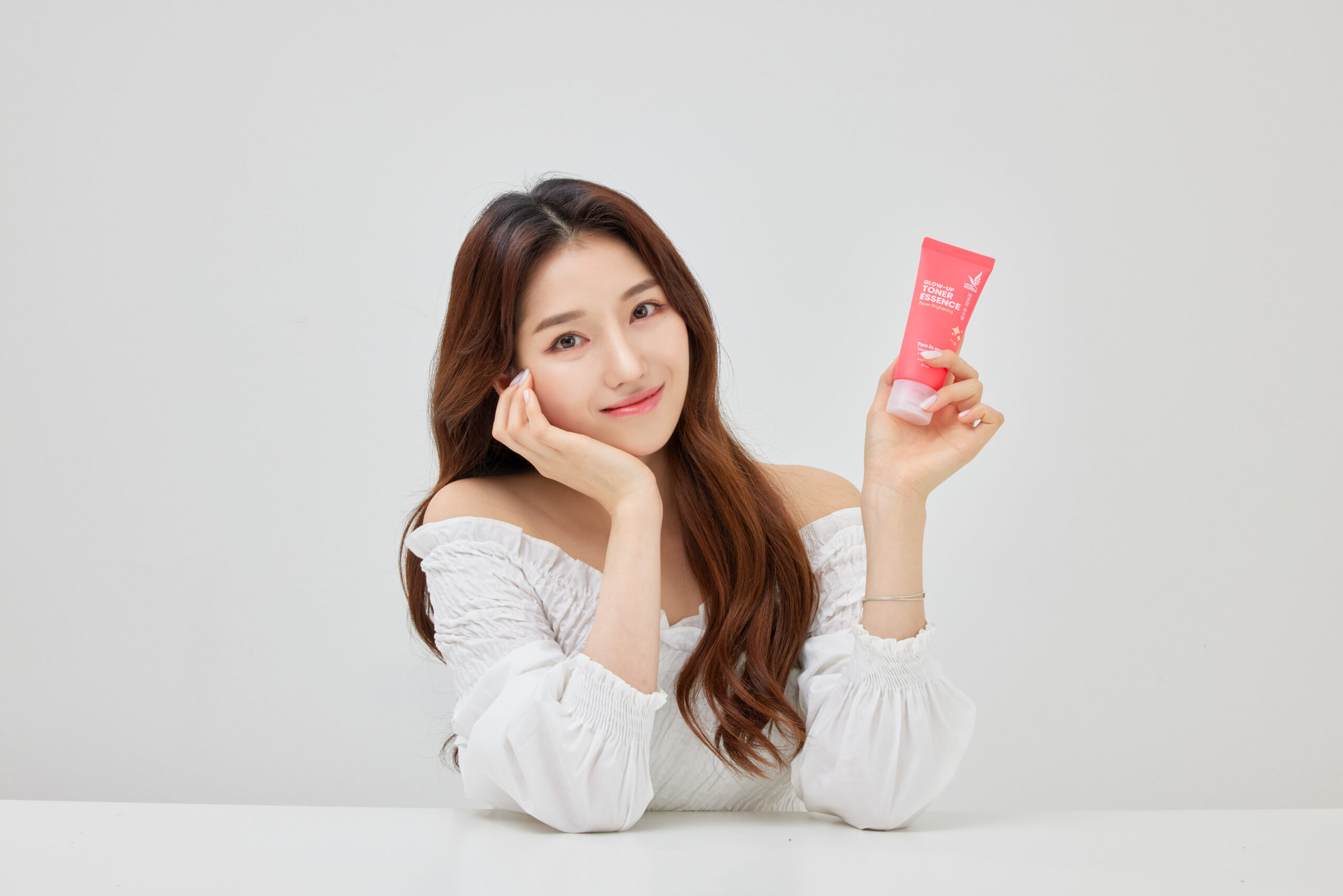 It's grueling and, frankly, very expensive so brands like iWhite Korea have developed a new line of product that can hopefully solve your skincare woes by elevating one of the most essential ingredients in any skincare routine.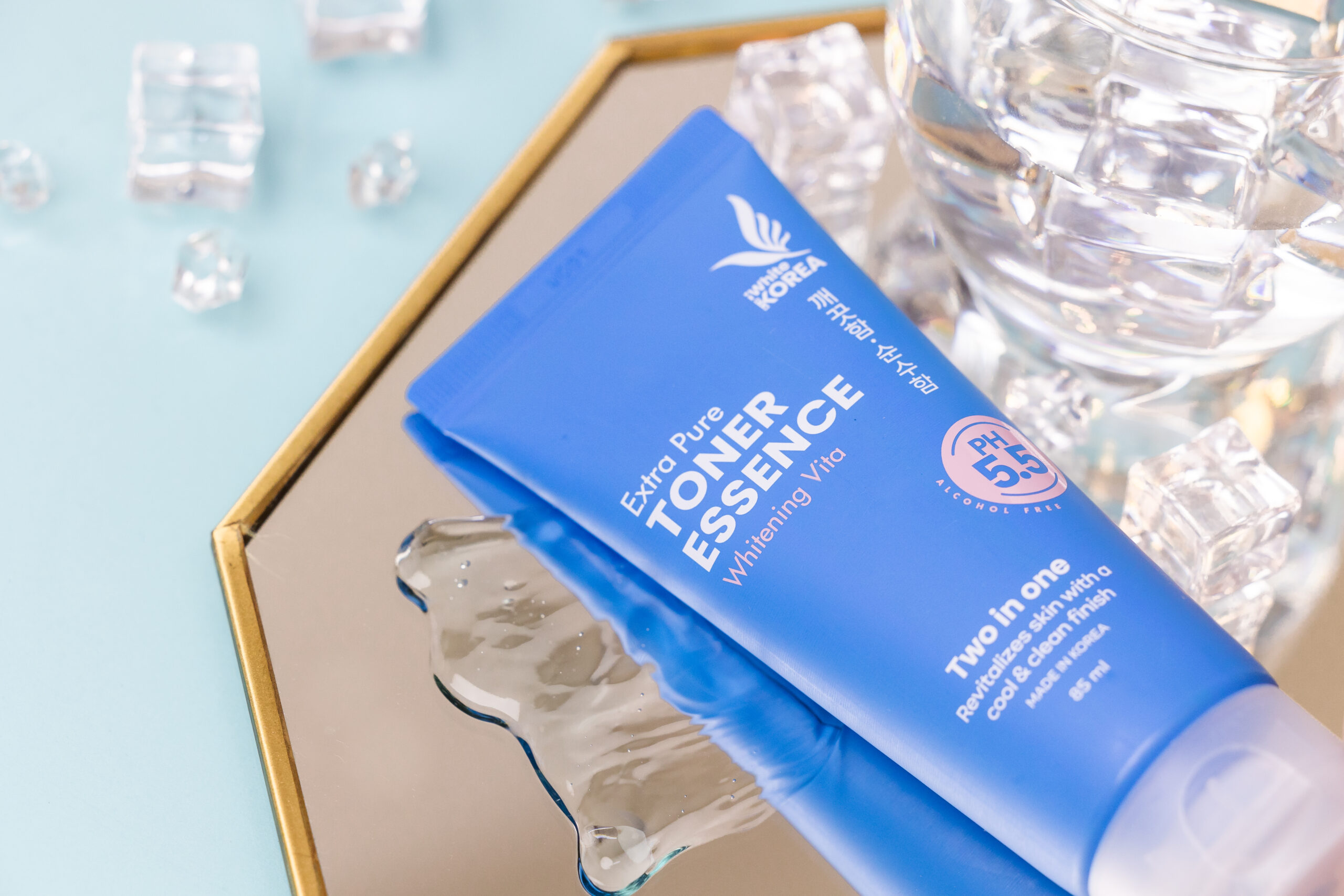 Your toner.
A toner's job is to restore the pH balance of your skin and to hydrate it accordingly after you clean your face. It can help in addressing your skin concerns and help prep your skin to absorb more of the benefits from your other products.
iWhite Korea has elevated this skincare routine must-have by combining the benefits of a toner, an essence, and a serum. You get all three ingredients' benefits and more in a gentle toner. With iWhite Korea's Essential Toner product line, all your skin care needs are answered.
iWhite Korea created three different essential toners, each developed to answer specific skincare woes.
The Extra Pure Toner Essence is iWhite Korea's mild toner + essence that is formulated with coffee extracts and Alaska Glacier Water. The coffee extracts help depuff your skin and the Alaska Glacier Water locks in hydration in the skin. It's also a mild cleanser that is suitable for all skin types. Aside from its hydration and de-stressing elements, it also balances the skin's pH levels.
The second toner, the Glow-up Toner Essence,  focuses on power brightening. Formulated with Niacinamide, Vitamin C, Berry Complex, and Hydrolyzed Collagen, all four ingredients are known to brighten the skin through replenishment of the skin cells and removal of impurities.
Last, but not the least is iWhite Korea's toner response to acne woes. iWhite Korea's Acne + Toner Essence calms, soothes, and detoxifies the pores. It's made with ethically-sourced ingredients such as real CICA (centella asiatica) extract, Tea Tree Leaf Water, Madeca Cider, Saccharide Isomerate, and Allantoin making it an EWG verified product. It also utilizes the Memory Gel Technology to heighten the toner's key ingredients.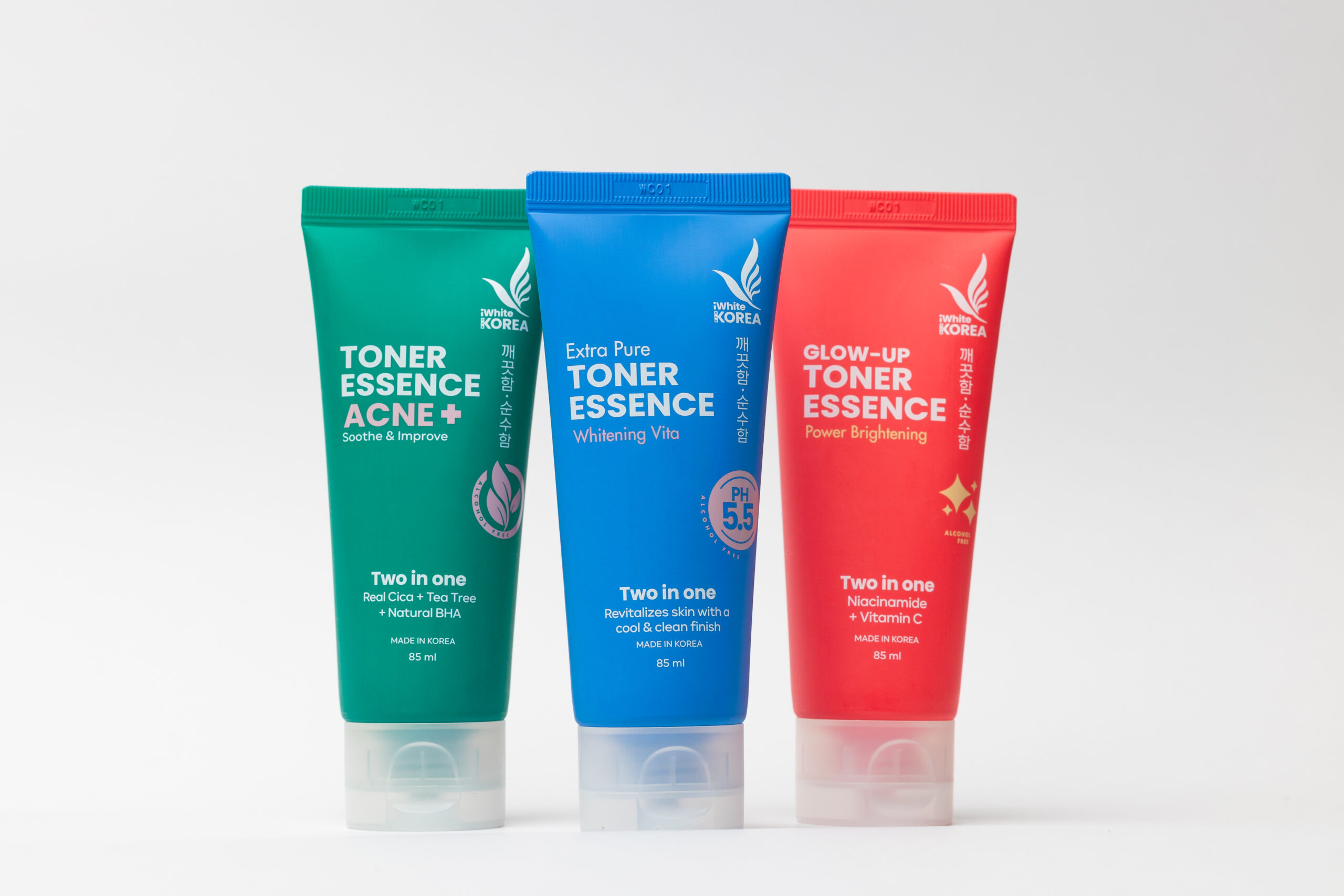 All three toner essences are water-gel toner essences making it mild and suitable for all types of skins, they are all free from parabens, alcohol, mineral oils, and silicone.
iWhite Korea has developed these toners to purely help you heal and take care of your skin without stripping it of its moisture.
So, no need to cut the essentials of your skincare routine with iWhite Korea's essential toners.