It's going to be a night of music and arts on April 27, 2019 as Binagbag takes place in Subic. This event is set to stage inside Zoobic Safari in Subic, Zambales.
Performing on stage are Franco, Dicta License and Anima Tierra. Reberde, The Brown Candles, 21st Fever and Bushwaker will be showcasing their talents too. Momo DeMonster will have a special appearance, too.
Zoomanity Group, the organiser, is expecting more than 2000 attendees to join the festivities that will start at 5PM. Guests can also enjoy the whole 50 hectares theme park facility which is dubbed as the only Tiger Safari in the Philippines with more than 50 tigers and more than 200 species.
The event is for the benefit of the Aetas in Subic. Proceeds will go to the livelihood projects and to help the indigent Aeta children. Zoomanity Group is the leading theme park management in the Philippines that's composed of Zoobic Safari in Subic, Zoocobia in Clark Pampanga, Paradizoo in Mendez Cavite, Zoocolate Thrills in Bohol and Zoori inside Residence Inn Tagaytay.
Zoobic Safari is located at Group 1 Ilanin Forest, Forest Adventure Park, Subic Bay Freeport Zone.
Get 50% Off for a Group of 5: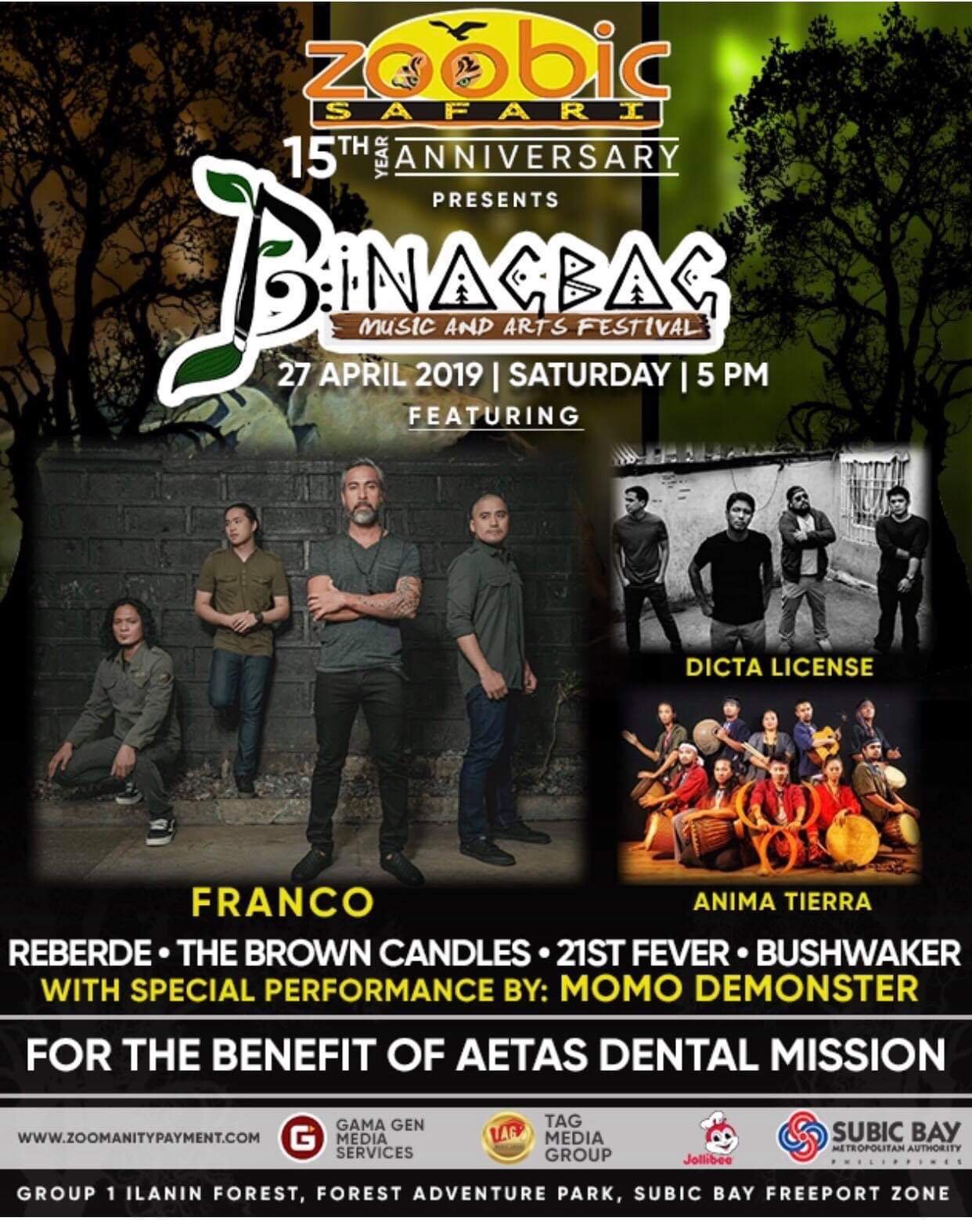 For sponsorship and more details contact Tag Media Group-09778978877/ 022193503