The Centers for Disease Control and Prevention (CDC) advises us that washing hands with plain soap and water is still the best way to prevent the spread of infections. Pandemic or not, washing our hands often for at least 20 seconds is ESSENTIAL. But what do you do when soap and water aren't available? This is when hand sanitizers come in handy. And just recently, I discovered DERMA SCIENCE HAND SANITIZER GEL. Now, that I'm back working on site, I don't go out without it!
If soap and water are not available, use an alcohol-based sanitizer that contains at least 60% alcohol.
DERMA SCIENCE HAND SANITIZER GEL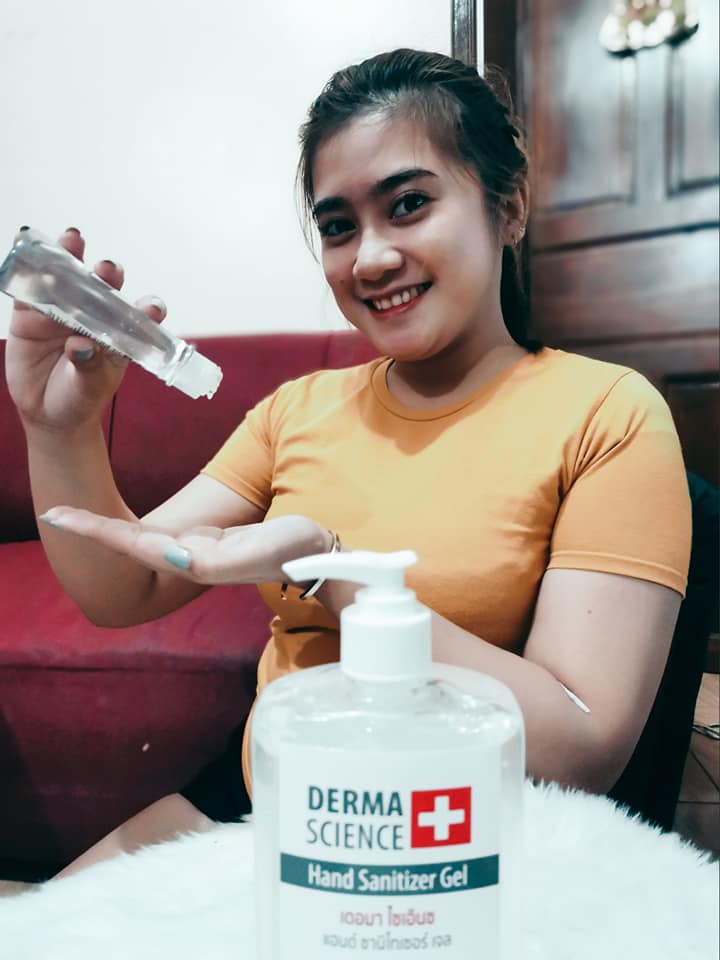 Derma Science Hand Sanitizer Gel is manufactured by Meiyume and distributed in the Philippines by Pacific Health Care Philippines, one of the leading importers, distributors and marketers of health related products in SEA.
It comes in 2 sizes: the 100ml (Php 110) is infused with Sakura Extract; the 490ml (Php 320) has German chamomile extract. Both ingredients are proven to work wonders in retaining moisture, helps repair natural skin barriers and is also anti-aging with its anti-oxidants properties.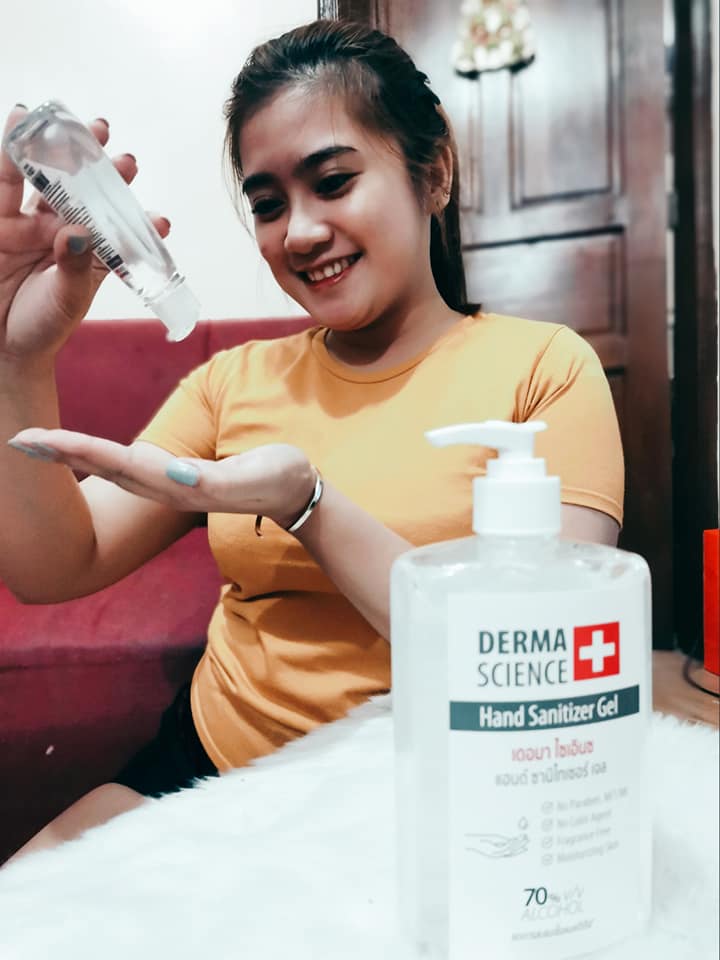 Do you ever wonder why the organic ingredient is different in each volume?
Well, Sakura extract has a mild fragrant smell- perfect for personal use. For general use, the 490ml is scent-free but using the neutral scent of chamomile. Some  family members may prefer a scent-free one so the 490ml size is perfect for them. For me, I prefer the one with Sakura extract because of its scent.
SAKURA EXTRACT IS LOVE
Sakura extract has been proven as an anti-glycation agent with promotion of collagen formation in fibroblasts that leads to anti-ageing.
It helps and maintain a supple skin.
It has anti-inflammatory properties.
It helps prevent uneven skin by limiting melanin production. So it has whitening effect.
It has mild and delightful scent.
CHOOSE A PARABEN-FREE HAND GEL.
Paraben can disrupt hormone function- an effect that is linked to an increase risk in breast cancer and reproductive toxicity. It has some carcinogenic property.
Continued use of paraben containing products can also result to dry skin.
WHAT'S NOT TO LOVE?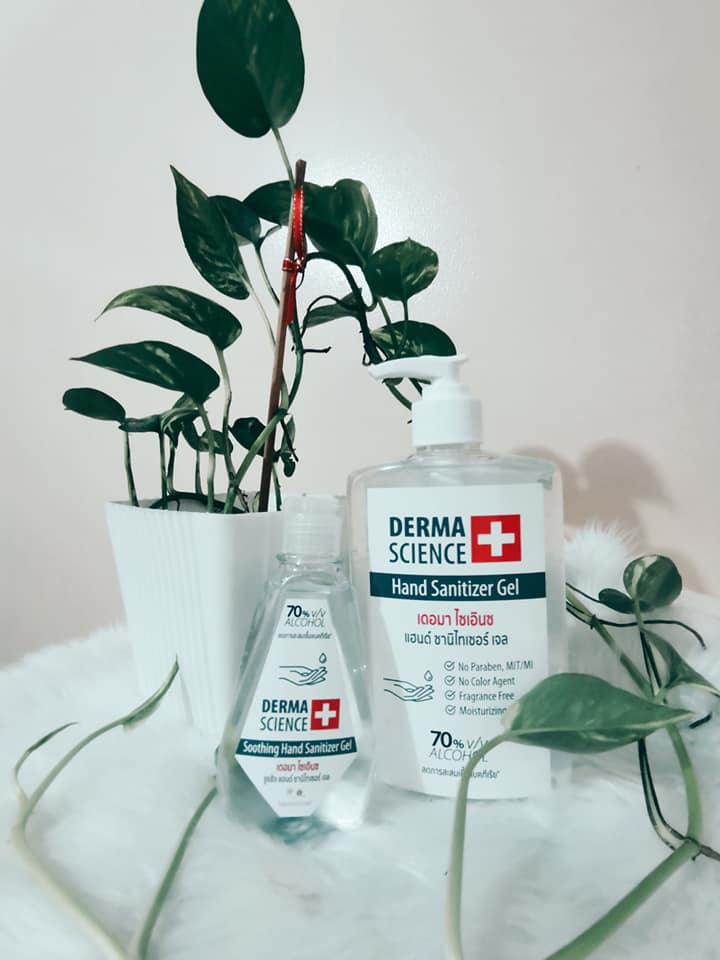 I like to use a hand sanitizing gel especially when I'm outside because it is most accessible than sinks. It is very compact and handy, I can even put it inside my pocket and pull it out whenever I touch something. Derma Science Hand Sanitizer Gel cleanses and removes harmful bacteria without harming our skin. There are very few brands containing Sakura extract so this one's major! It is quick-drying, has no sticky feeling, paraben-free and with no colorants. You only need 1-2 drops to cover the entire hands. Now isn't that economical too?
Again, soap and water are still the best in hand washing but at times that you don't have an access to those, a hand sanitizer gel is a great alternative. Remember to always keep your hands clean!