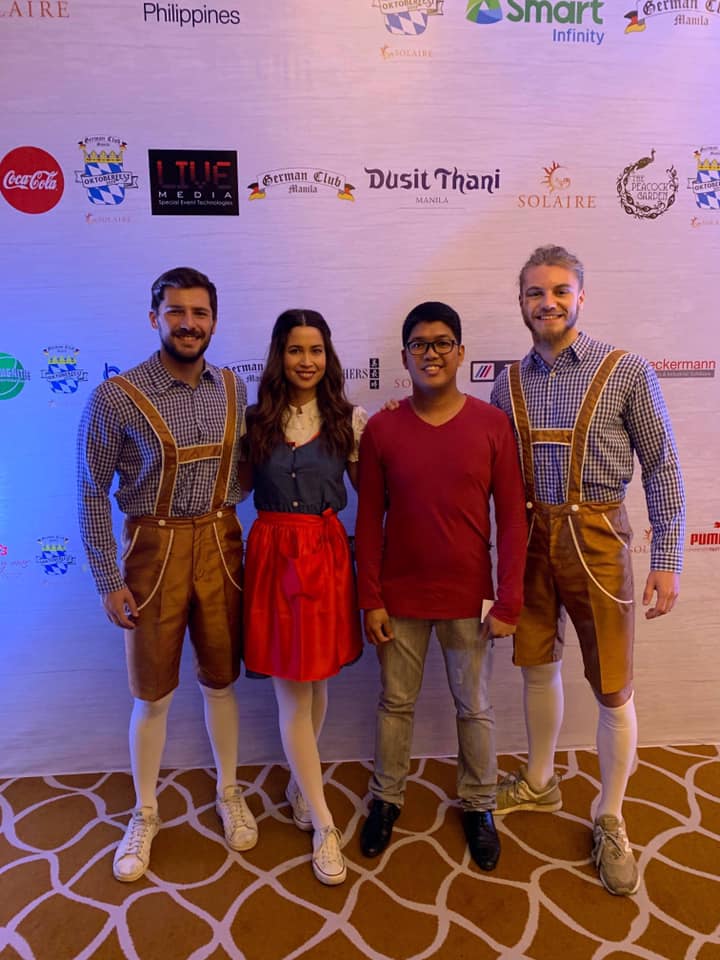 It's the world's Volkfest season once again! It's going to be another merry beerfest as Solaire and German Club Manila once again bring us the much-awaited and most authentic Oktoberfest celebration in Manila! Mark your calendars- it's happening on October 17-19 at The Tent at Solaire.
We were lucky to have been invited during the press launch and we had a preview of what the guests should look for in this merry feast. We got excited to see Solaire's The Forum resembling the look and feel of Oktoberfest celebrations in Munich, Germany. Some were even in Oktoberfest fashion.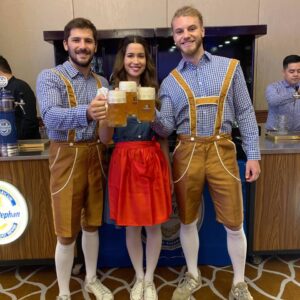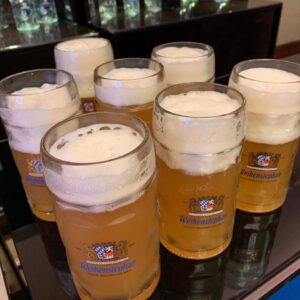 Solaire's Vice President of Food & Beverage Knut Becker expressed his delight in this renewed partnership, "This year's 81st Oktoberfest will continue to be authentic and put the spotlight on the best of German culture. Following a very successful Oktoberfest celebration last year, we are thrilled to be hosting once again German Club Manila's Oktoberfest celebrations and look forward to continuing this partnership."
Tobias Rast, German Club Manila's President stated, "The German Club Manila is excited to celebrate this year's Oktoberfest celebration once again with Solaire. The previous year broke our own records. We look forward to a more dynamic and vibrant celebration of the German culture through the Oktoberfest celebration."
Our tummies went full with a variety of German deli served. I went gaga over a variety of sausages- they had Weisswurst, pork schnitzel, Swabian red bratwurst, Kaesekrainer and veal sausages. Classic desserts like the apple and walnut strudel with vanilla sauce and ice cream, and Kaiserschmarn, a dish made of shredded rum raisin pancakes with berry compote and vanilla sauce were the perfect balancer after a hearty dose of German goodness.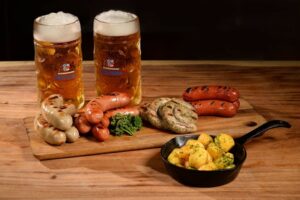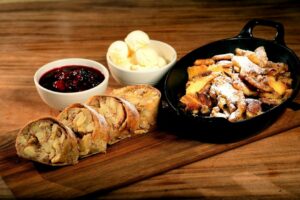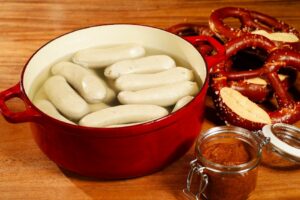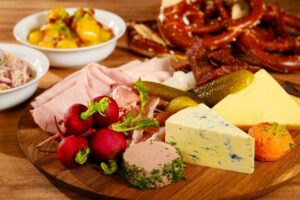 There was also a beer drinking game and a food relay contest. We were up for the challenge and joined the beer drinking game! We gobbled two 500mL steins filled with beer and the fastest to finish won. The same mechanics apply to ladies, but with only one 500mL stein of beer. Groups got a kick out of the food relay game as each team raced to finish more pretzels and sausages following a heavy serving of German fare.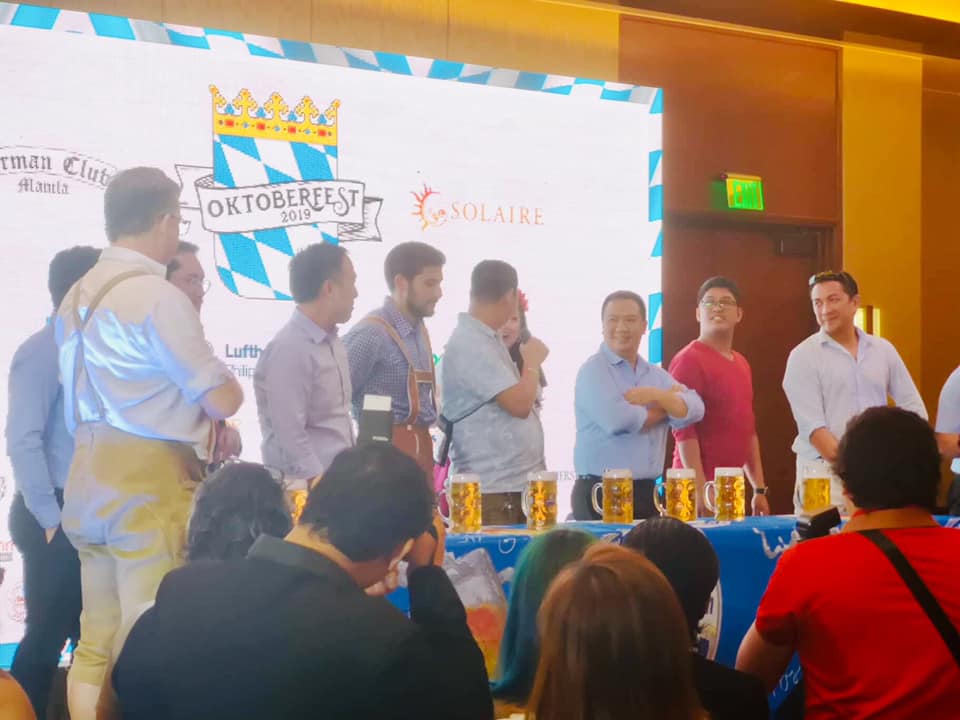 Beer drinkers will surely have a great time at the 81st Oktoberfest. Aside from beer, guests will be treated to most authentic German dishes, and astonishing program filled with exciting entertainment.
Buy your tickets for this year's much awaited and most authentic Oktoberfest celebration in Manila. For more information and ticket reservations, you may call the German Club at 894 2899 or 818 4236 or book online at www.oktoberfest.ph
About German Club Manila
The German Club prides itself in being a home away from home for its multinational members and distinguished guests. Providing comfortable ambience, superior food and beverages as well as a warm club atmosphere, it is conducive to private family gatherings or business communications.
The German Club at the Penthouse of the Eurovilla II Building is a great place where members treat business associates, friends, or family to a memorable dining experience in a prestigious, yet casual ambience. Its location makes it ideal for short business discussions or extensive company conferences. For more information, you may call 894 2899 or 818 4236 or visit www.germanclub.ph, and for reservations and details on German Club Manila's Oktoberfest, visit www.oktoberfest.ph or email reservations@germanclub.ph.