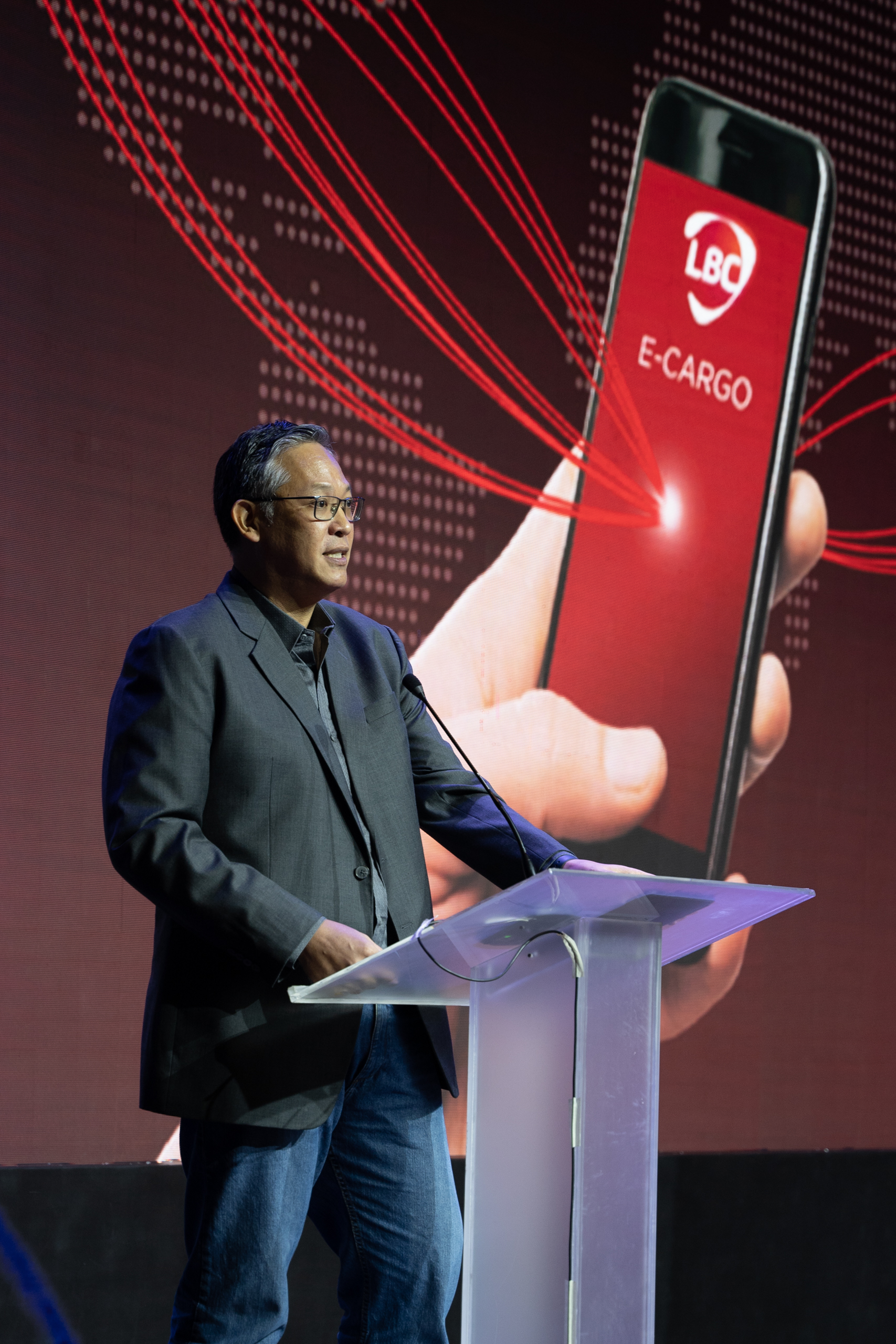 Top courier company LBC is fully embracing various business innovations to keep itself relevant to the market and responsive to its ever-growing customer base.
This was shared Senior Vice President and Head of the Information Technology division Alexander Francis Deato the premier thought leadership event BOUNDLESS: Philippine Digital Convention 2022 (PH Digicon 2022) during his talk on "Dissuading Digital Hesitation & Propelling Digital Transformation" last October. 28.
Deato said that as an enterprise LBC is constantly evolving and embracing new technologies and innovations. Exploring strategic insights, looking at technologies that can be adopted, and leaning on the expertise of its workforce enables LBC to go through its transformation journey and remain as relevant as ever.
"We make technology work for the enterprise, so we can focus on our core business, which is logistics", he said.  As the Philippines' first proponent of the internet and e-commerce, LBC had the first on-line gift shop – the Express Regalo – the first on-line flower delivery through Flowers Express, the first on-line entertainment gifting through the singing telegram, and Digiprint, a popular printing shop that also provides photo delivery. "LBC pioneered services that address a variety of meaningful needs through the use of technology and skilled people who can handle complex processes," Deato said.
The pandemic brought with it a host of challenges, from lockdowns, transportation restrictions, and the company's teams of riders and warehouse workers performing their duties while avoiding the dreaded virus.  But because the management brought into the need to transform digitally earlier, starting from their president Miguel Angel Camahort, it became imperative to make everyone involved understand their role and how their contributions build to the overall goal.
"The first order of business was to make the rounds in all local areas, across the country, and around the world. The transformation launch addresses all aspects of LBC, including focused operations, support systems, data analytics, and customer care service tools."
Deato revealed that LBC's HR department has gone digital and automated with many services digitally accessible to all employees and enabled the company to easily shift to a work-from-home environment.
LBC also managed its resources with greater speed and efficiency.  From using networked data on the cloud, migrate to off-premise data storage, to launching a feature-filled customer app, and introducing platform as a service, the company was able to launch new products in shorter time periods.  "This allowed us to be more agile in adapting to changing business requirements and improving our offerings," Deato said.
"We will continue to focus on our core competencies while adapting to evolving technologies and attempting to understand each segment of our customers. Giving them what they require at a level to which they can adapt. Hopefully, we can all transition them to the digital future that awaits them. At LBC, we keep moving for the better!"
BOUNDLESS: Philippine Digital Convention 2022 (PH Digicon 2022) was held at the Marriott Grand Ballroom.