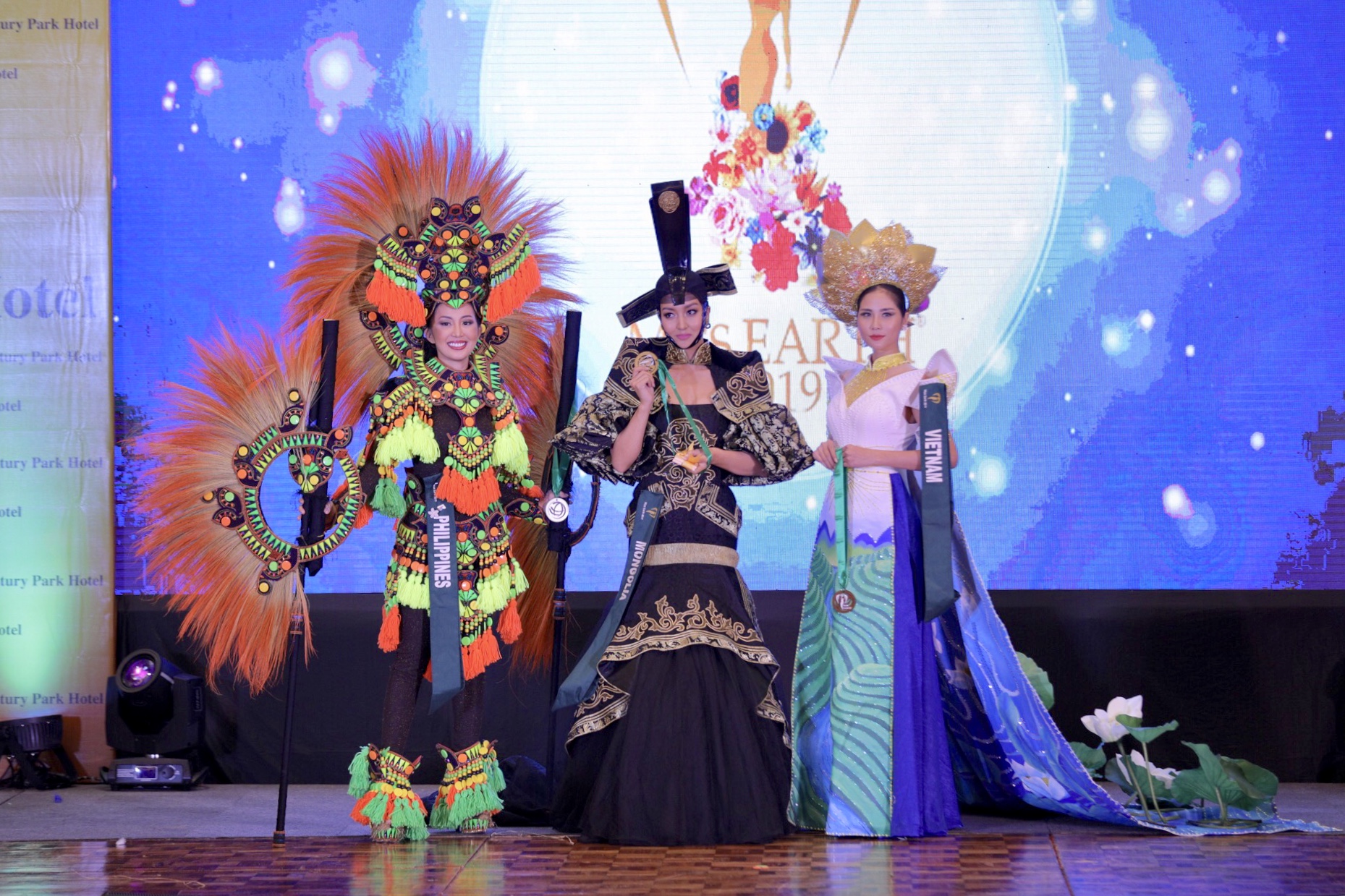 Ten days from now and a new Miss Earth will be crowned. The competition is indeed heating up the on-going preliminaries.
Century Park Hotel (CPH), one of the finest hotels in Metro Manila, recently hosted the very festive Miss Earth 2019 National Costume Competition round at its Grand Ballroom.
More than 300 guests witnessed a visual spectacle of colors as over 90 delegates from various countries proudly displayed their national costumes for everyone to enjoy.  The competition is one of the most-anticipated and most celebratory pre-pageant contests.  Relevant environmental issues like forest fires, recycling and climate change were integrated in the costumes.
The event was made possible in cooperation with Carousel Productions, Inc., the official organizer of Miss Earth. Guests from the government sectors as well as ambassadors from different countries were also in full attendance.
The winners in Best National Costumes per region were as follows:
Africas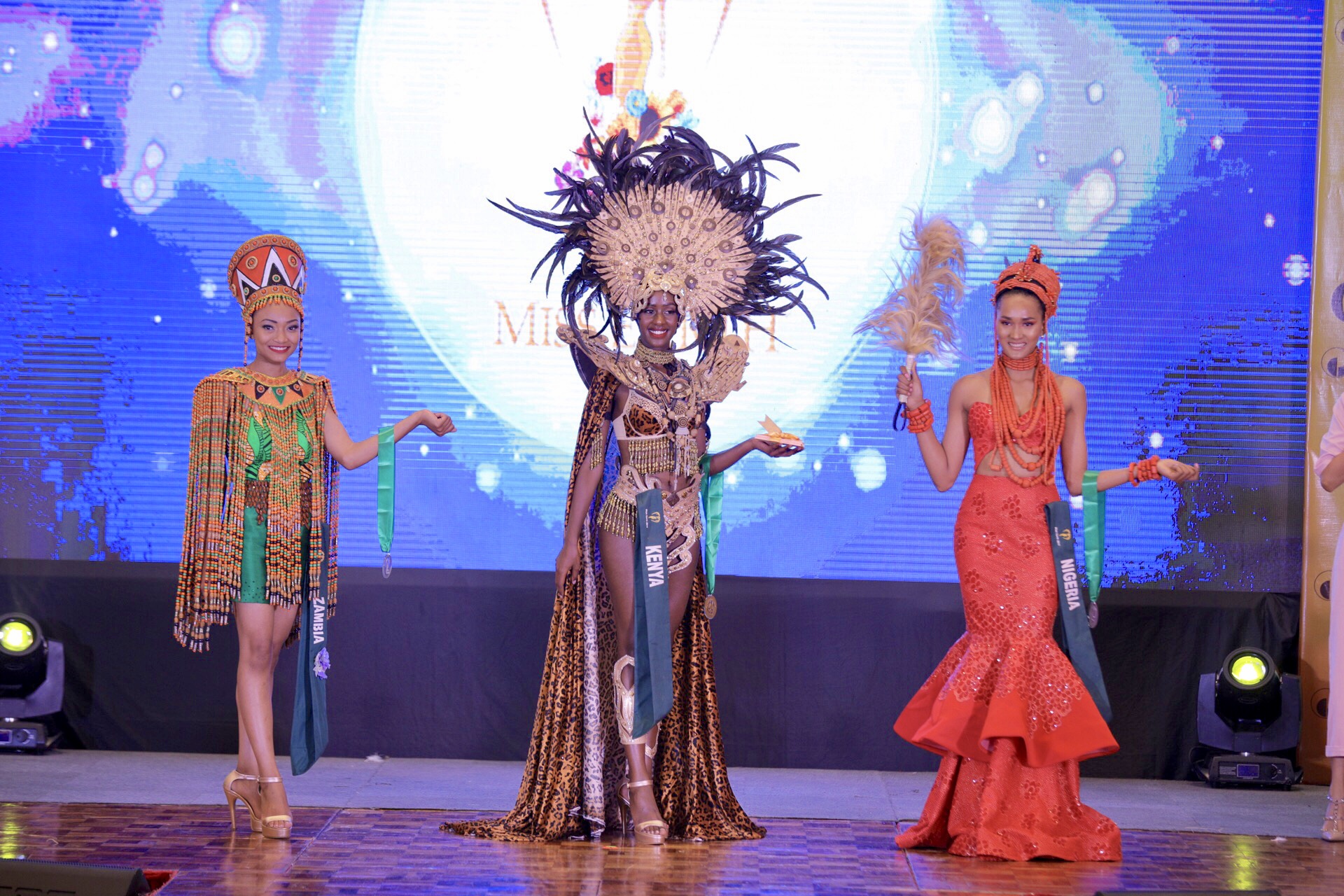 Gold – Kenya, Ms. Susan Kirui
Silver – Zambia, Ms. Venus Vlahakis
Bronze – Nigeria, Ms. Modupe Susan Garlan
Asia and Oceania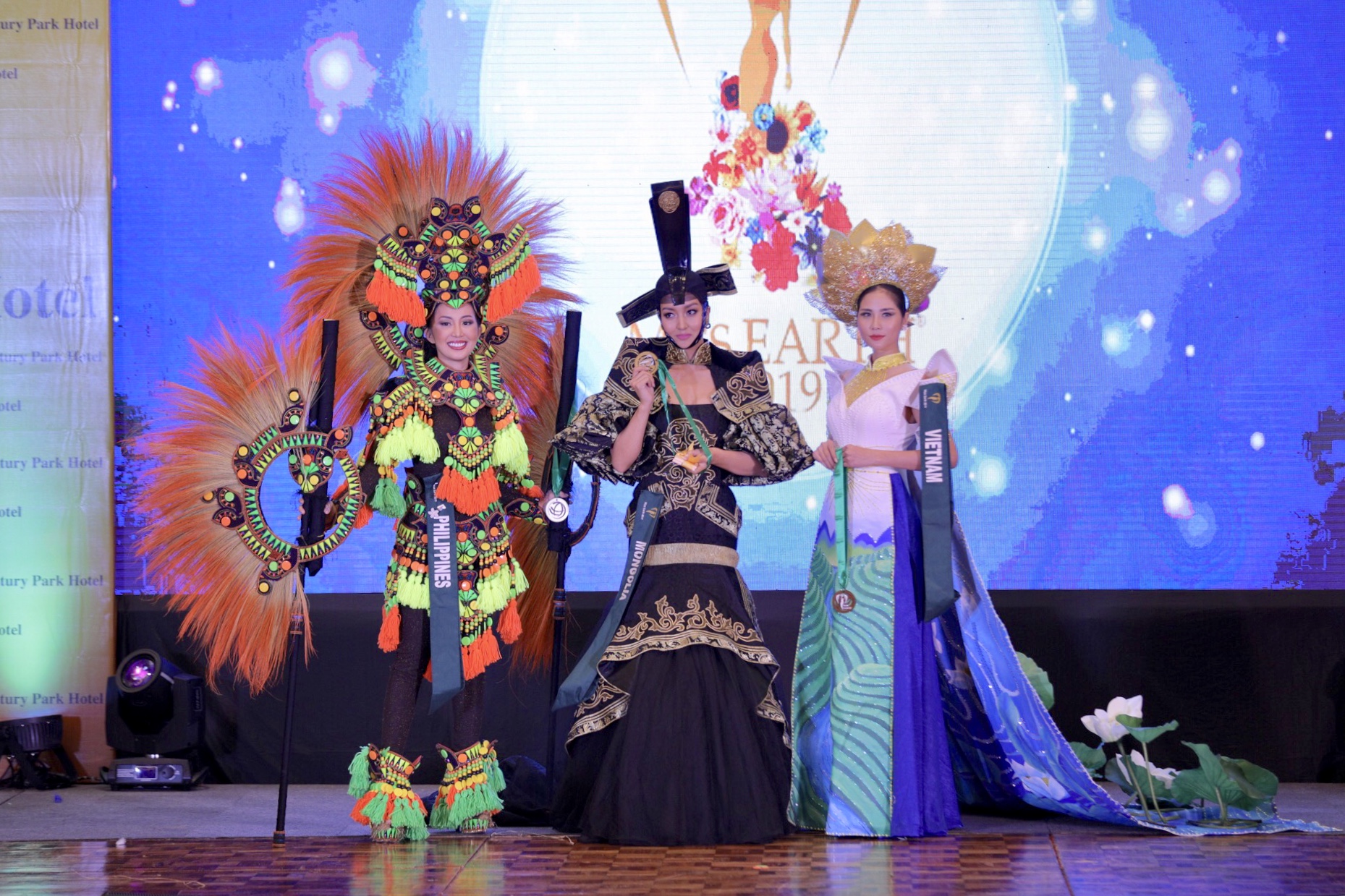 Gold – Mongolia, Ms. Azzaya Tsogt-Ochir
Silver – Philippines, Ms. Janelle Tee
Bronze – Vietnam, Ms. Hoàng Thi Hanh
Americas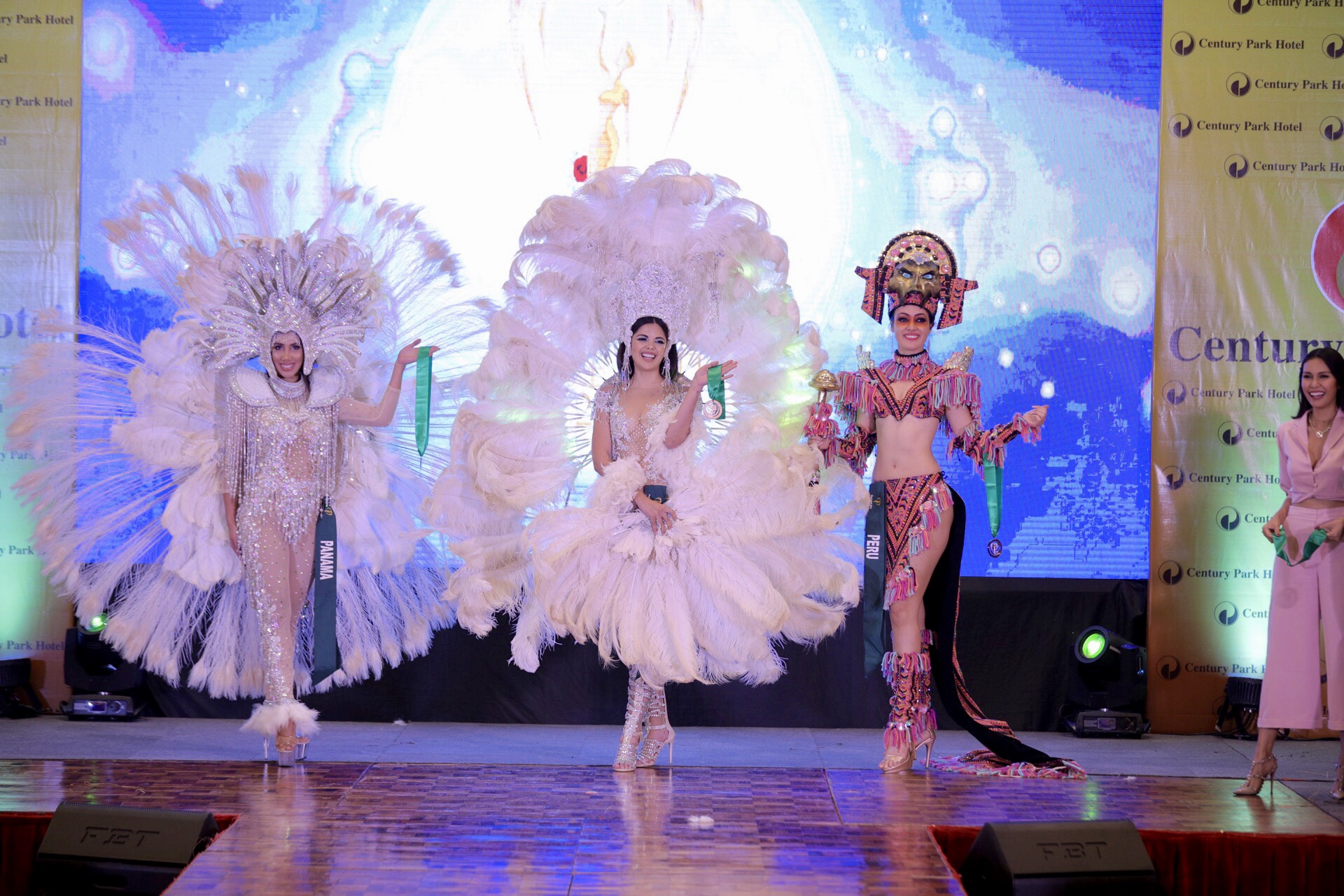 Gold – Chile, Ms. Fernanda Mendez Tapia
Silver – Panama, Ms. Marianna Fuentes
Bronze – Peru, Ms. Alexandra Caceres Drago
Europe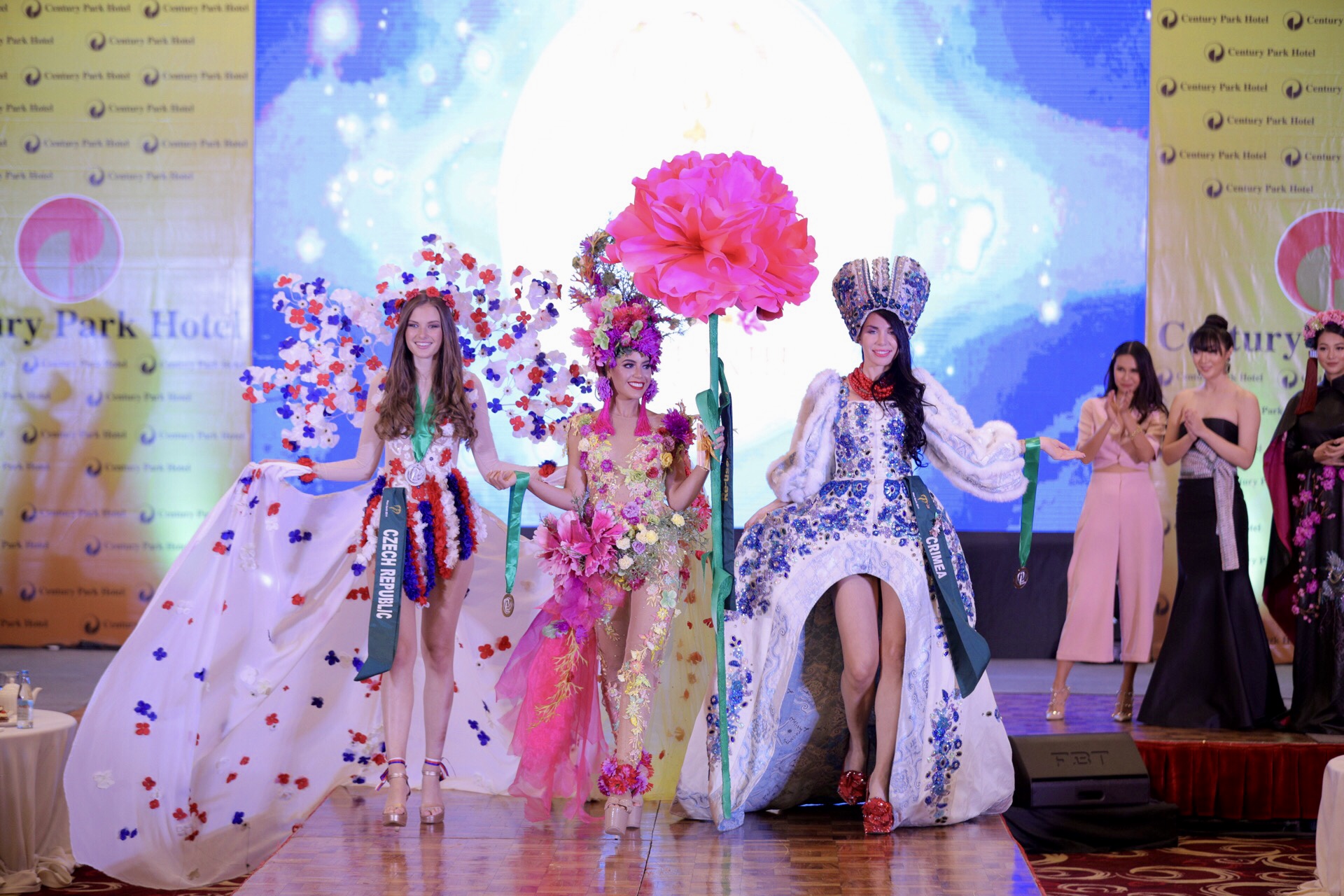 Gold – Spain, Ms. Sonia Hernandez
Silver – Czech Republic, Ms. Klara Vavruskova
Bronze – Crimea, Ms. Anastasia Lebediuk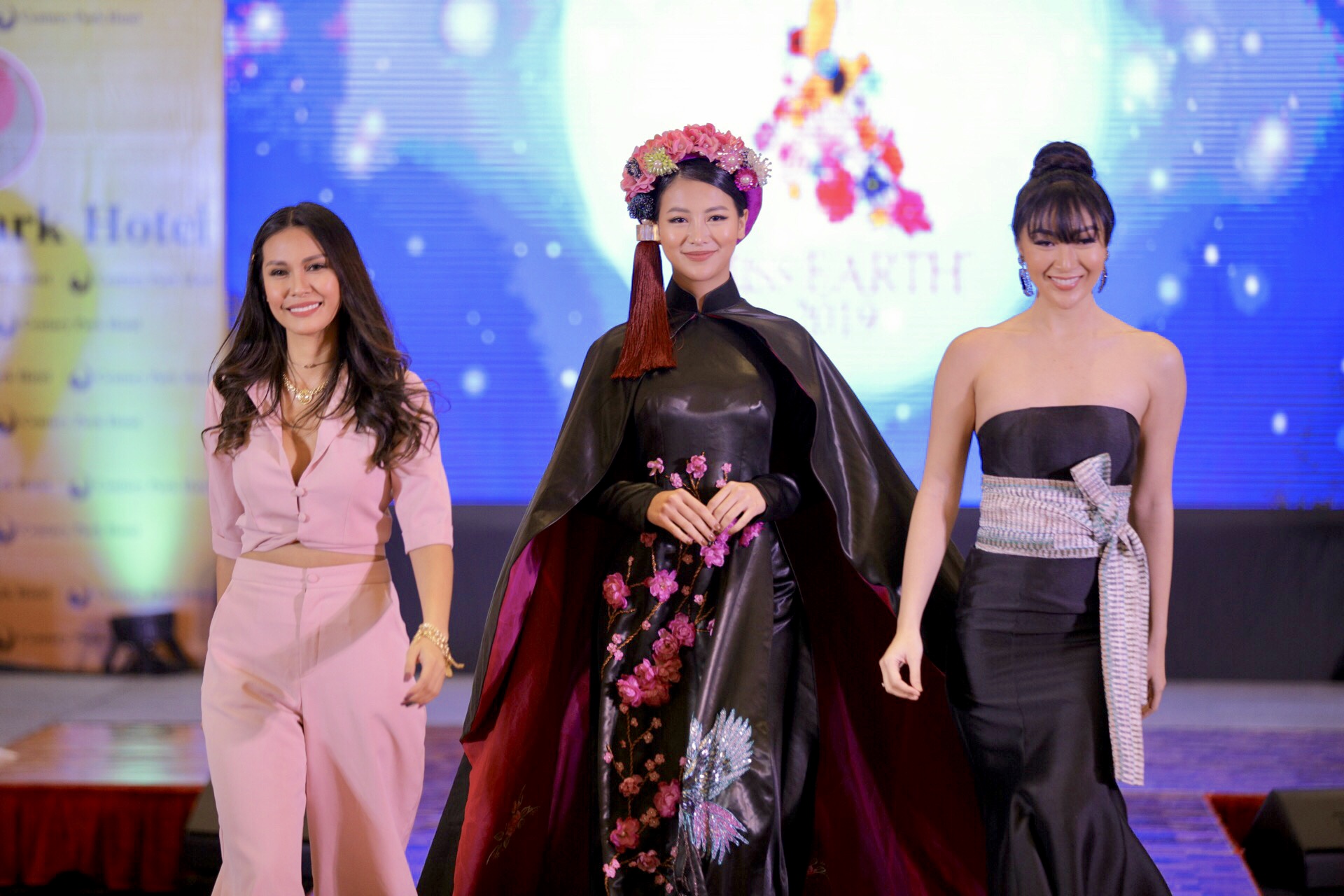 Former Miss Earth winners (L-R) Miss Angelia Ong (2015), Miss Nguyễn Phương Khánh (2018) and Miss Karen Ibasco (2017) graced the affair and awarded the medals to the winners.
Miss Earth Pageant is an International Environmental Event channeling the beauty pageant entertainment industry as an effective tool to promote environmental awareness. It is now on its 17th year and continues to be one of the most relevant and worthwhile beauty event in the world.
Nguyễn Phương Khánh of Vietnam is the reigning Miss Earth. She will pass the crown to her successor on October 26, 2019 at The Cove Manila.