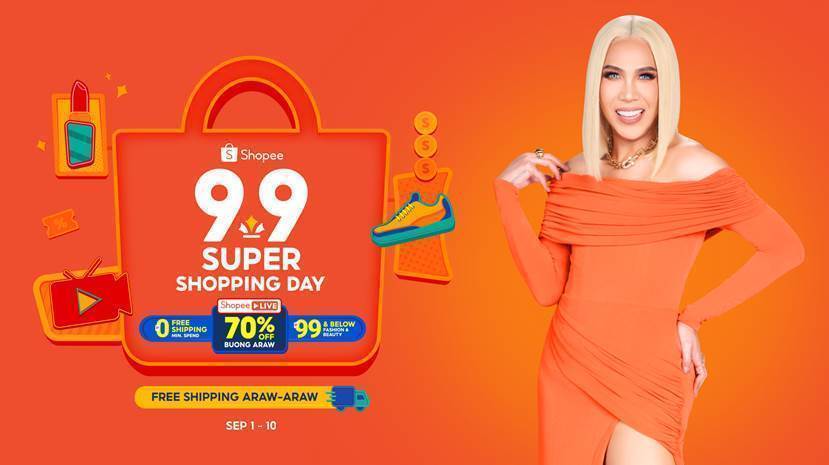 Shopee is leading the charge to transform the way the Filipino community shops in a world where online stores have taken over as the norm. Shopee is prepared to start off the most anticipated shopping season with a boom because to its unwavering dedication to giving happiness, great discounts, and empowerment to its users. The 9.9 Super Shopping Day, the biggest festival of discounts and enjoyment, is about to take place as anticipation reaches its zenith.
Helping MSMEs go digital in partnership with the League of Provinces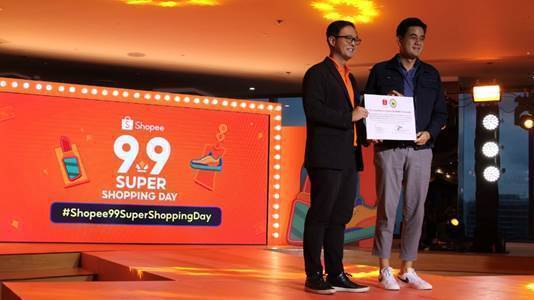 The goal of this year's 9.9 Super Shopping Day is to spark the nation's aspirations rather than only offer discounts and bargains. With its innovative relationship with the League of Provinces of the Philippines, Shopee has demonstrated its dedication to encouraging MSMEs (Micro, Small, and Medium-Sized Enterprises) across the nation to go digital. This project not only creates opportunities, but also serves as evidence of Shopee's function as a driving force behind development that affects both individuals and companies.
Lee added, "Shopee has always been committed to empowering and supporting local businesses, and our partnership with the League of Provinces of the Philippines aligns perfectly with this mission. We believe that by working together, we can enable MSMEs in every corner of the country to thrive in the digital economy."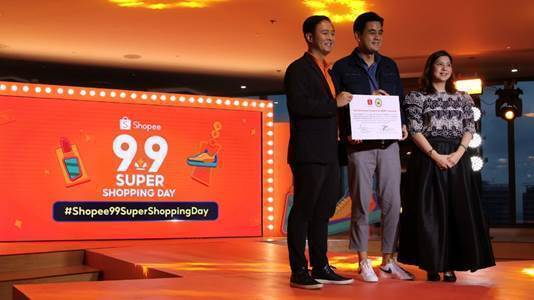 The partnership starts with the training and onboarding of entrepreneurs in Quirino province, led by LPP National Chairman and Quirino Governor Dakila Carlo "Dax" Cua. Shopee provided seller training workshops, educational resources, and onboarding support for sellers of Quirino-made products, such as coffee, chocolates, ginger and turmeric tea, as well as home decor.
Governor Dax Cua expressed his excitement and optimism, "Our provinces are rich with talent and unique products. This partnership with Shopee will help our local entrepreneurs connect with a wider market, learn valuable digital skills, and ultimately improve their livelihoods. We are also excited to give Shopee users access to the wealth of products the Philippines has to offer."
VICE GANDA JOINS SHOPEE FAMILY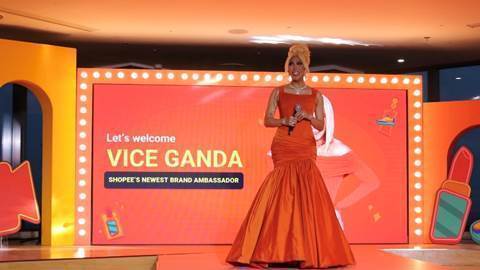 Vice Ganda's appointment as Shopee's newest brand ambassador has added an additional layer of star-studded excitement to this year's events. The well-known comedian and performer joins the Shopee family with her special charisma and relatability, which is in line with the platform's mission to make shopping fun and entertaining.
"We are thrilled to welcome Vice Ganda into the Shopee family," shared Vincent Lee, Head of Shopee Philippines. "Her infectious energy, effortless wit, and vibrant personality make her the perfect fit for Shopee. With her popularity among people across all ages and from all walks of life, we look forward to bringing joy and delight to even more Filipinos."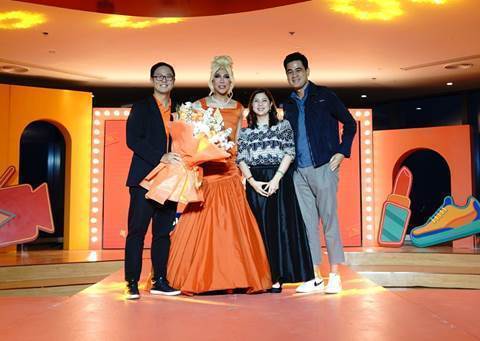 This 9.9 Super Shopping Day, users can expect a wealth of entertaining content from the It's Showtime host as she stars in a Shopee Live stream and its new TV commercial.
Introducing more entertainment with Shopee Live & unbelievable shopping delights
70% off on Shopee Live Buong Araw: Get ready for an all-day shopping spree with stunning 70% off Shopee Live-exclusive vouchers with no minimum spend, which can be used on livestream-exclusive deals from notable brands like L'Oreal and INSPI through Shopee Live, keeping the excitement alive from dawn till dusk and giving shoppers an extended opportunity to snag their favorite items at incredibly low prices. Users can also watch out for their favorite celebrities like Candy Pangilinan, Mariel Padilla, Dianne Medina and many more!

Free Shipping Araw-Araw: This 9.9 Super Shopping Day, shoppers can enjoy free shipping on all their purchases with no minimum spending, making online shopping more accessible and affordable than ever.

Fashion and Beauty Extravaganza: Dive into the world of fashion and beauty with a remarkable selection of brands like Unilever Beauty and Belo, and a wide assortment of fashion items priced at PHP 99 and below, allowing everyone to refresh their wardrobes and beauty routines without breaking the bank.
In addition to these enticing deals, users can expect to enjoy discounts from prominent fashion and brands like: Vice Cosmetics, Mikana, Shigetsu, INSPI, Penshoppe, OXGN, Regatta, Havaianas, BENCH, KEDS, and Crocs. They can also look forward to more exciting promos from tech brands such as vivo, GameXtreme, Aukey, Tecno, itel, Platinum Karaoke, and OPPO, as well as healthcare products from GSK.
Mark your calendars for a shopping experience like no other! Download the Shopee app from leading app stores and visit this link for more information about Shopee's 9.9 Super Shopping Day.