A little over two months after winning in the locally-held 7-Eleven 2022 Run Series, the race's top overall winners got to test their mettle in the international running arena.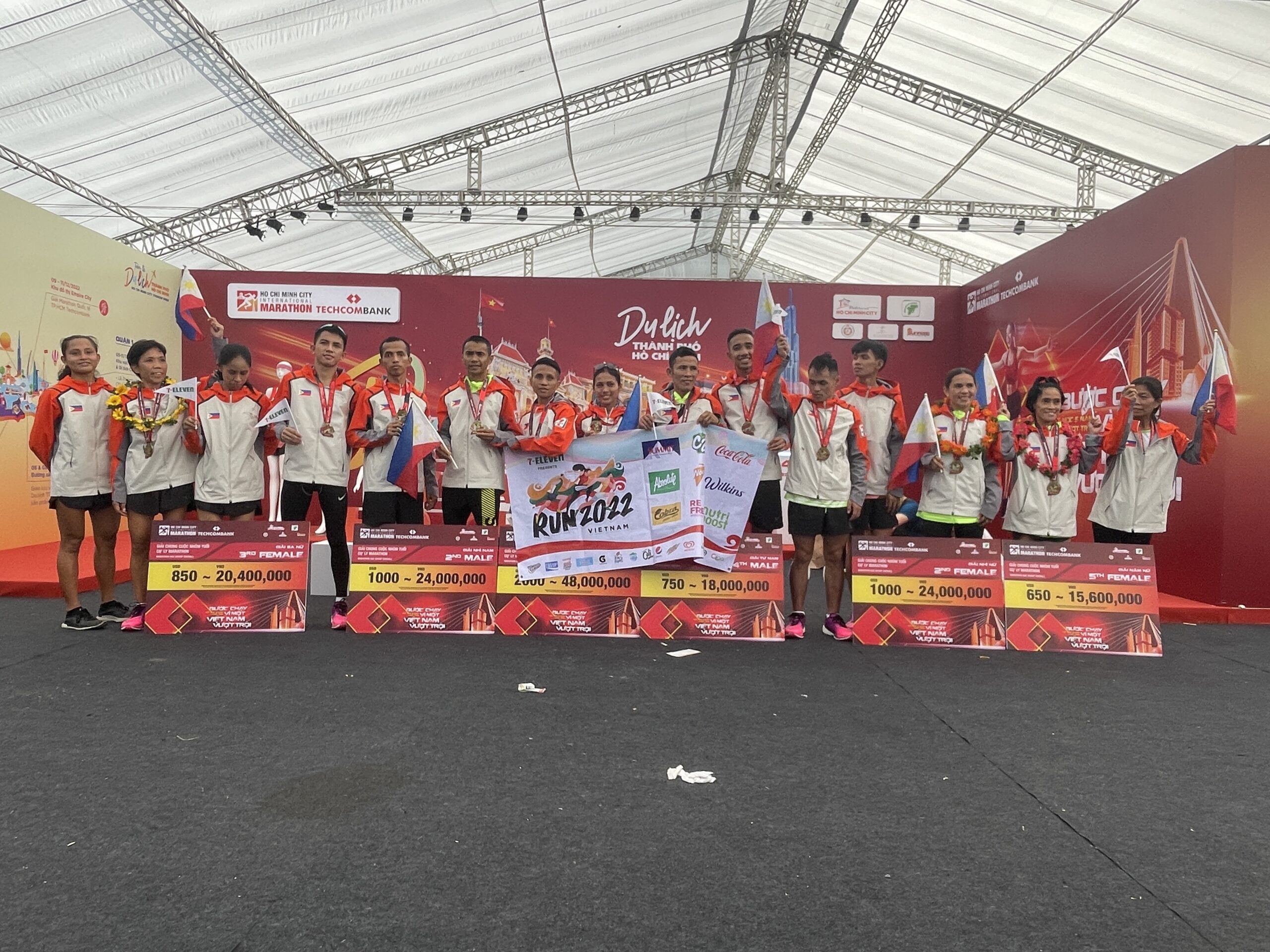 Sixteen Filipino elite runners with various backgrounds and age categories were brought by 7-Eleven Philippines to Ho Chi Minh City in Vietnam to compete in the full and half-marathon categories of the 5th Techcombank Ho Cho Minh City International Marathon. This international race participation is part of the runners' prize for finishing within the top three overall spots of the recently-held 7-Eleven Run Series 2022.
The Ho Chi Minh race, which holds claims to be Vietnam's biggest international marathon event, was held last Sunday, December 11, 2022, with a total of 11,114 participants coming from 64 countries. All sixteen runners proved that the long lay-off from running races, both local and international, is not a deterrent to winning as the team practically ruled the event's long-distance race categories.
Team 7-Eleven Philippines showed dominance in the full marathon category with Iligan's Pride, Bryan Quiamco ruling Male Division by clinching the top spot overall, finishing the race with a time of 02:38:28. Cagayan de Oro's Jerald Zabala, finished 2nd overall with a time of 02:41:04. Completing the team's male participants to the 42km is Florendo Lapiz from Cebu, who finished 4th overall with a time of 02:44:52, 12 seconds shy of the Vietnamese 3rd overall finisher.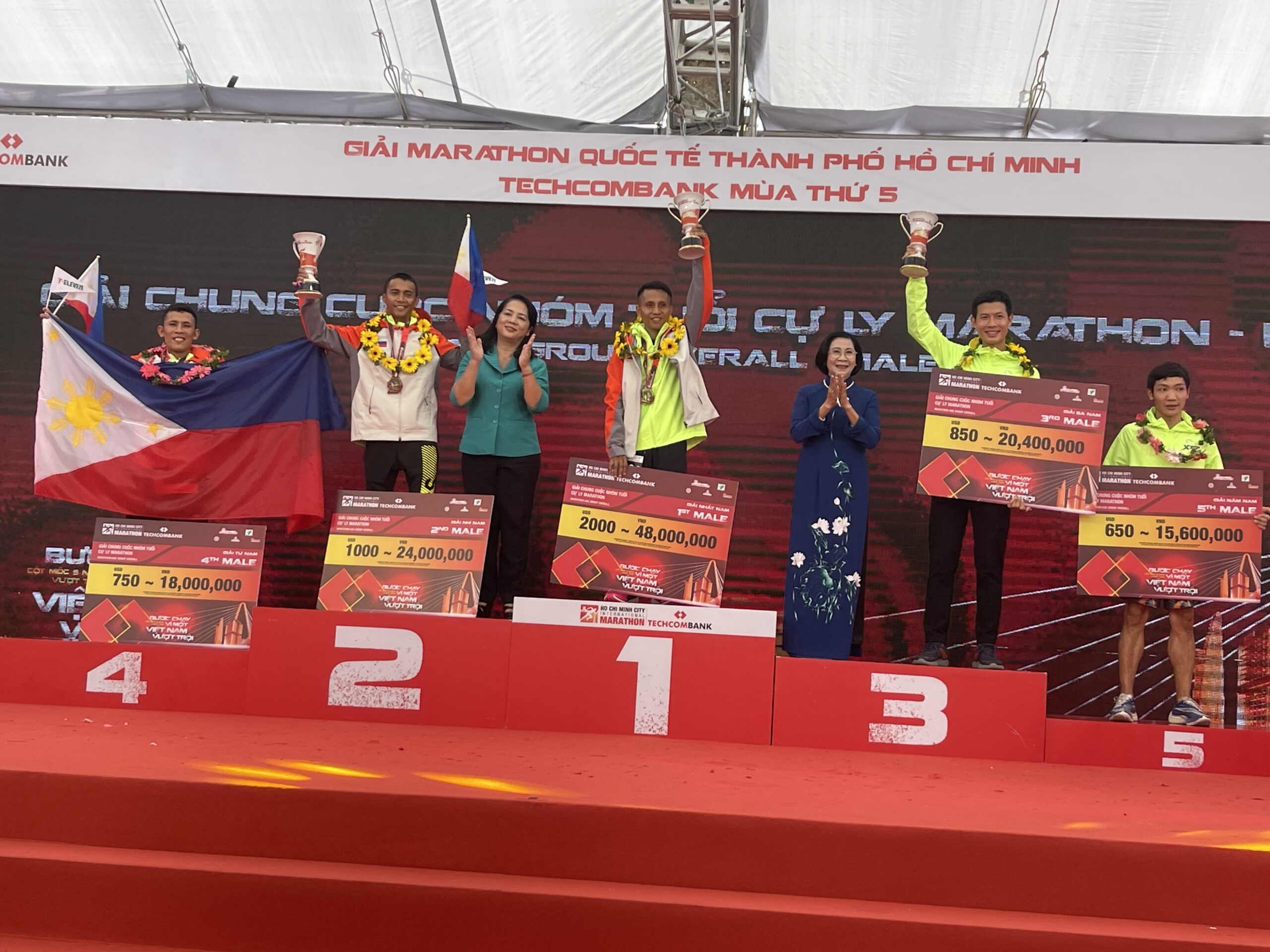 For the Female Division, newly-married Judelyn Miranda-Fann finished as the second-fastest female overall with a time of 03:13:04, her new Personal Best time record. The team also took the top 3 overall spot at the podium with Maricar Camacho's finish time of 03:13:33. April Rose Diaz, on the other hand, showed what "small but terrible" is like by finishing as top 5 overall finishing at 03:23:46.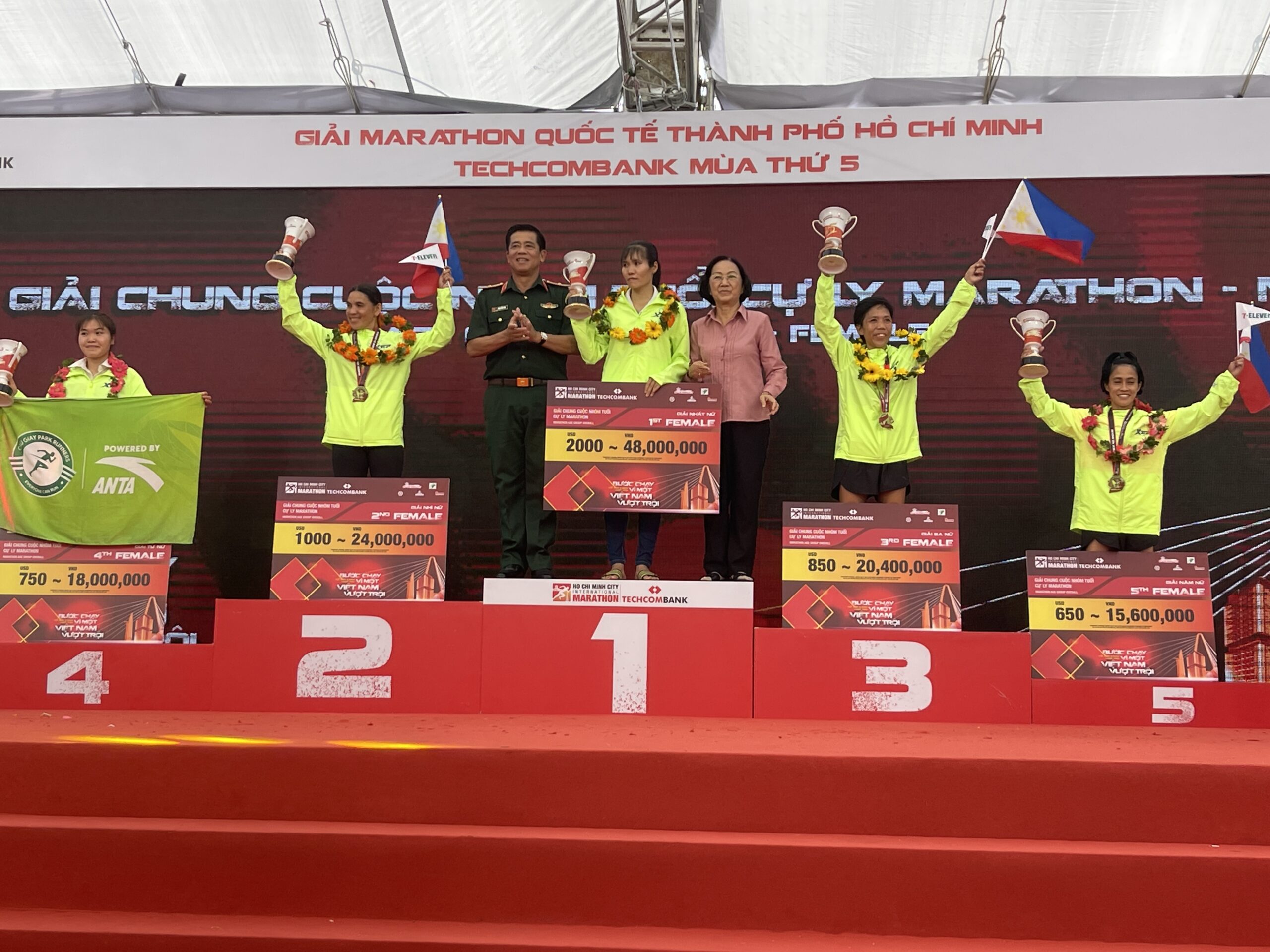 Meanwhile, first-timers in the international racing scene, Rosalyn Tadlas (Bukidnon) and Stephanie Cadosale (Negros), also had their moment at the podium as the 1st and 2nd top female for the 18-29 age group.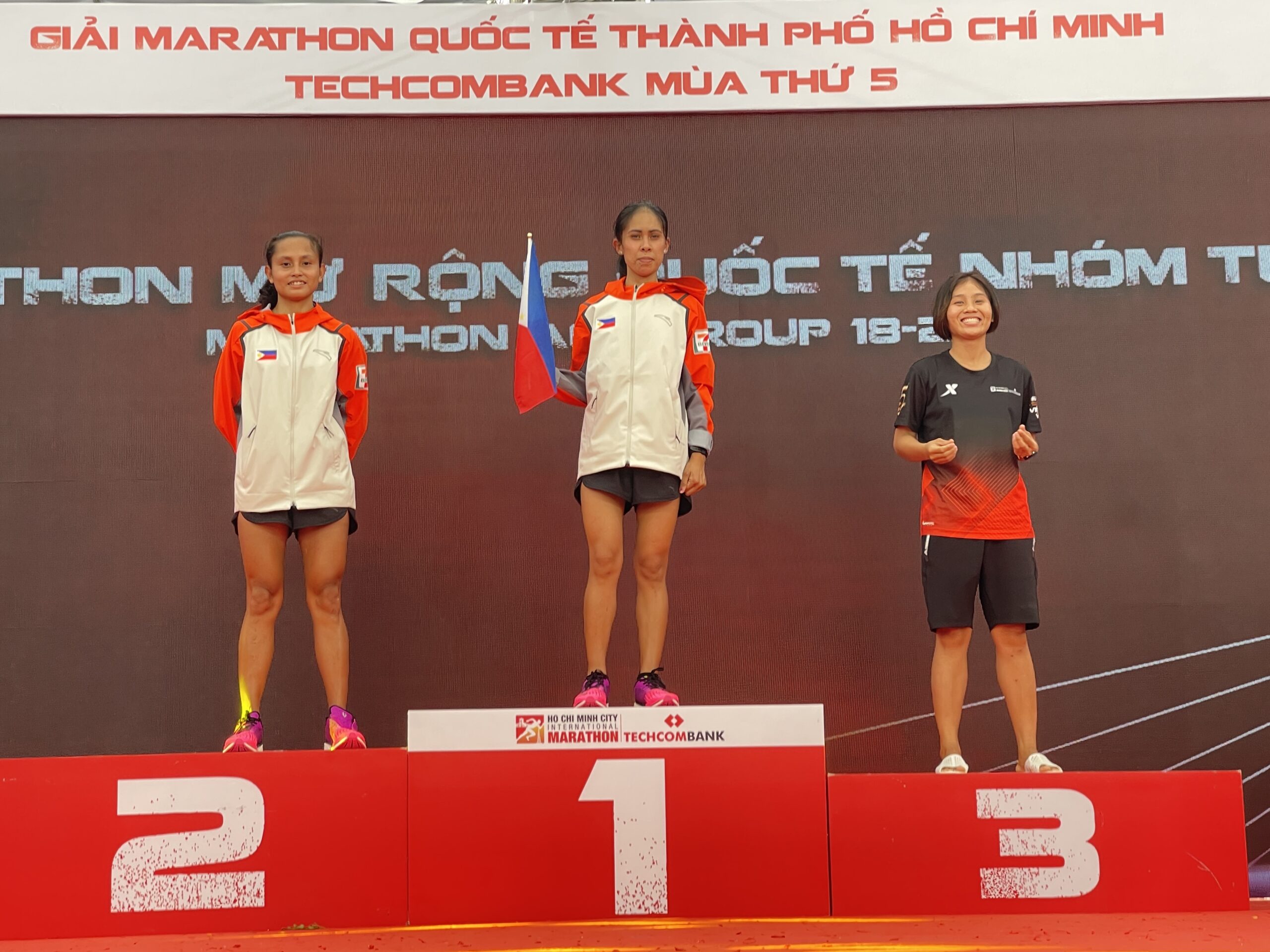 The team also ruled the top honors of the half marathon category. Philippine National Team athlete and 2021 SEA Games participant Richard Salaño from Bulacan, became the Male Division's Champion with a finish time of 01:10:38, a good seven minutes away from second-placer Prince Joey Lee (Cebu) who finished at 1:17:12.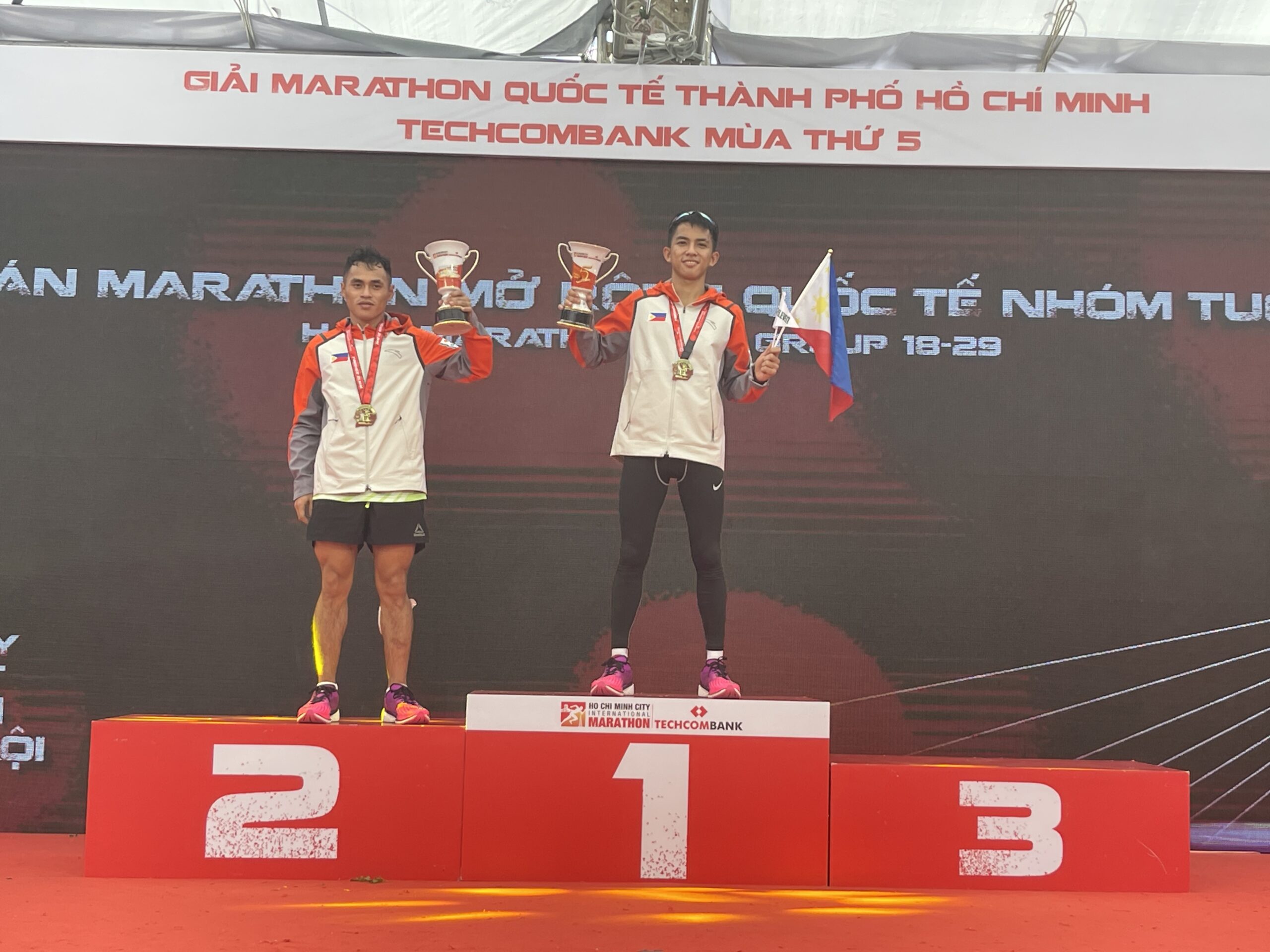 Completing the top 5 spots at the podium are fellow Team 7-Eleven Philippines runners, Jerome Casinillo, (01:17:44), Roy Laudit (01:19:35), and Arlan Arbois (01:20:22) who finished 3rd, 4th, and 5th, respectively. Incidentally, Jerome Casinillo, UP Diliman Isko Roy Laudit, and Arlan Arbois made their debut as part of Team 7-Eleven Philippines in this event. It is also worth noting that Laudit finished first and Arbois second in the Male 18-29 age group.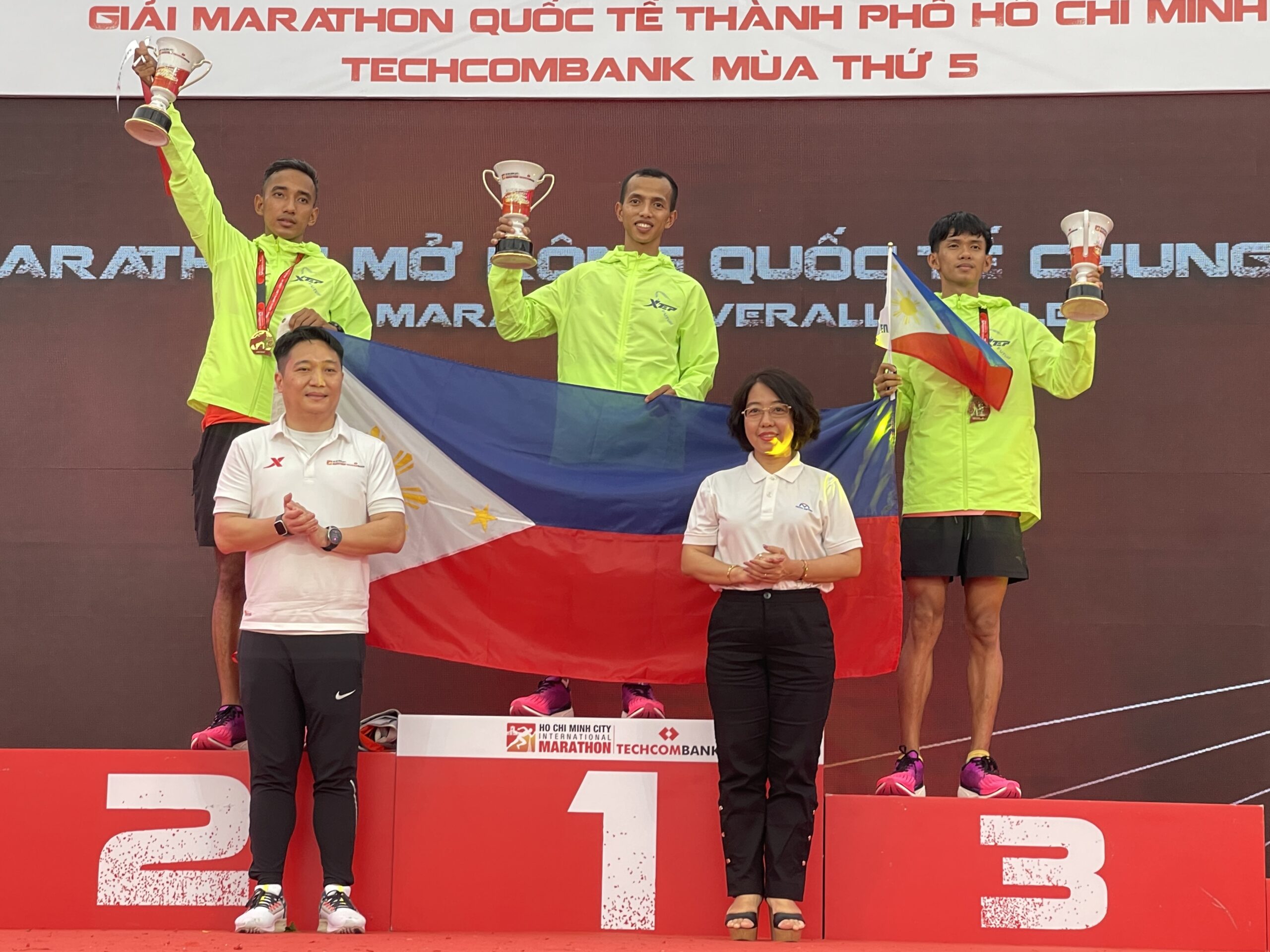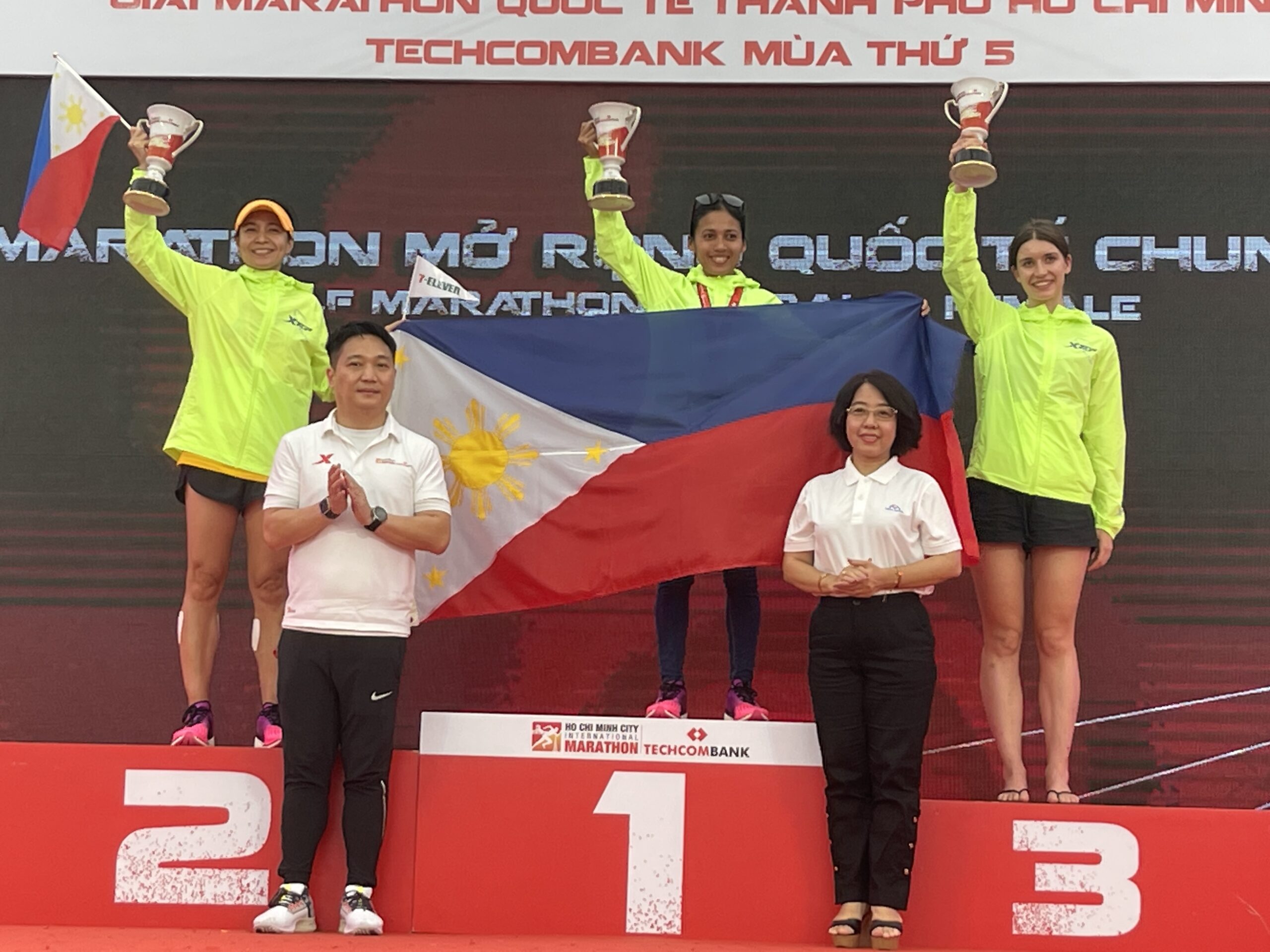 Equally remarkable was our Filipina athletes' half-marathon performance as they grabbed top honors in the Female Division. Christine Hallasgo, Philippine National Team athlete and 2021 SEA Games silver medalist established a new personal best time of 01:21:05, bringing her to the top of the podium as the overall female champion. Nhea Ann Barcena finished second with her finish time of 01:27:53. Last but not least, San Juan's Jocelyn Elijeran finished as the top female in the 40-49 age group.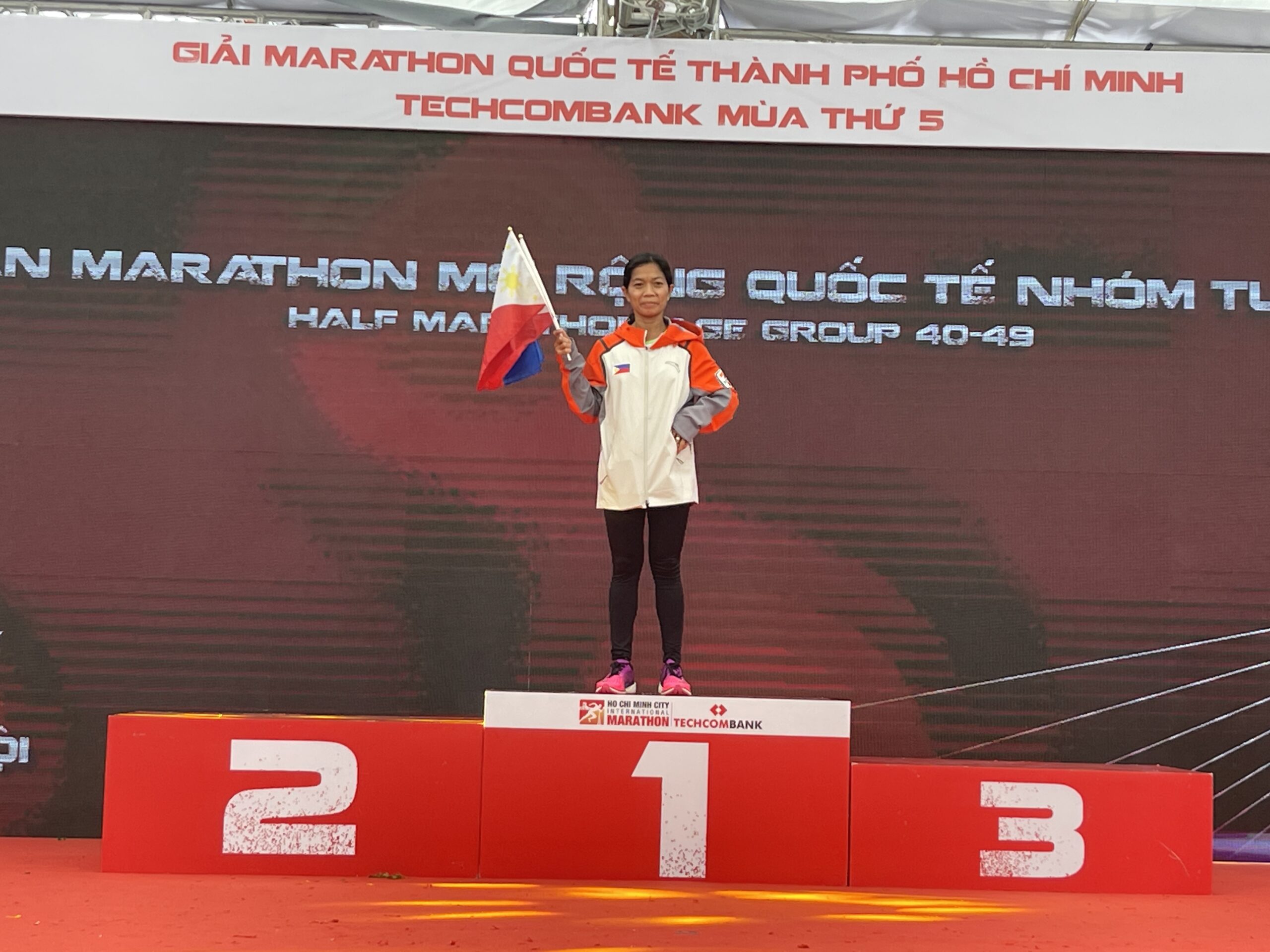 "Our runner's impressive performance at the 5th Techcombank Ho Chi Minh International Marathon was a welcome surprise. They were originally slated to compete in Thailand's race event last November but it was not meant to be. The last-minute shift to the Vietnam race made us lower our expectations considering the race participants' history showed a deep and very competitive field. The team almost swept the awards in this race and I am very proud of them. The runners are happy to have a good Christmas ahead of them, with 7-Eleven Philippines supporting them with an incentive and assistance in claiming their cash prize from the organizers.", shared 7-Eleven Philippines General Merchandise Division Head and Managing Director for Digital, Mr. Jose C. Ang Jr.
Since its inception, 7-Eleven Philippines, through its 7-Eleven Run Series, became a channel for Filipino elite runners to show their skills and talent as runners and prove that they have what it takes to compete with runners from all over the world through an international race. The program provides the chance for qualifying runners to travel and compete in an international marathon race, all expenses are paid for, with pocket money, and their needs are taken care of.
Apart from this, runners who successfully finish in any of the top three overall spots in their respective category will not only bring home the race prizes but also receive a bonus cash prize from 7-Eleven Philippines. This year, a total of six Filipino elite runners qualified for the first time in this program, and from the six, five runners have competed outside the Philippines for the first time.
"Through the years, we at 7-Eleven Philippines have always looked forward to welcoming both first-time and repeat qualifiers to this program. Being able to give them a chance to compete internationally, get to know each one genuinely, and witness them give their all in this journey brings us immense joy. They always kept saying,  "This is for 7-Eleven, and for the Philippines." Being a part of this prestigious team is truly a worthwhile experience", said Ms. Michelle Saludes, 7-Eleven Run Series Project Head and Section Manager for Exclusives and Events.
The participation of Filipino runners at the 5th Techcombank Ho Chi Minh City International Marathon was made possible through the efforts of Philippine Seven Corporation together with the valuable support of Anta as official sportswear partner, Selecta, Cornetto, Pocari Sweat, Del Monte Fit & Right, Nature Spring, Le Minerale, Kopiko Lucky Day, Cali, Pepsi, Gatorade, Mt. Dew, Summit, Absolute, Cobra, C2, Nova, Refresh, Coca Cola, Nutriboost, Wilkins, Smart, TV5, and One Sport.