Beautiful skin requires commitment, not a miracle.
To achieve healthier skin, experts advise to stay hydrated, eat healthy foods and getting enough sleep. Using skin care products is also important. I know scouting for the best skin care products can be a bit tedious because there's a gazillion in the market- but yeah, keeping a healthy skin can be pretty simple.
The basic skin care includes:
Cleansing
Toning
Moisturizing
Washing my face as soon as I wake up is always an invigorating feeling. Make sure to use a cleanser that is gentle on your skin. Use exfoliating scrubs only once a week. Avoid using bath soaps as they may contain harsher ingredients.
After cleansing, I put a toner. Toning balances the skin. Getting a toner with hyaluronic acid boosts hydration and makes your skin more plump.
Moisturizing hydrates and softens the skin. Choose a face moisturizer depending on your skin type and concerns. I personally like to use a gel moisturizer that is water-based because it absorbs quickly. If your skin type is dry, try using a moisturizing cream because it's usually oil-based.
More TIPS:
If you have a little extra, I also suggest using face serum. Serums contain active ingredients that absorbs quickly in the skin. It also soothes sensitive skin and protects the skin from free radicals and future damage. Put face serum after cleansing and toning. This is to better seal it and to reap its maximum benefits. I like to use hydrating serums because it makes my skin look more plump, fresh and younger. It also reduces wrinkles and brightens and firms my skin. Again, there are different types of face serums depending on your need.
Protect with sunscreen. The use of sunscreen shouldn't be restricted when hitting the beach only. We need to get protected under the harmful rays of the sun at all times and sunscreens help do the job. Aside from shielding us from harmful UV rays, sunscreen also helps to prevent premature aging, reduces risk of skin cancer and protects from sunburn. Our skin can still get damaged even under overcast weather so it is best to apply a sunscreen with at least SPF 30.
BIOSKIN COCO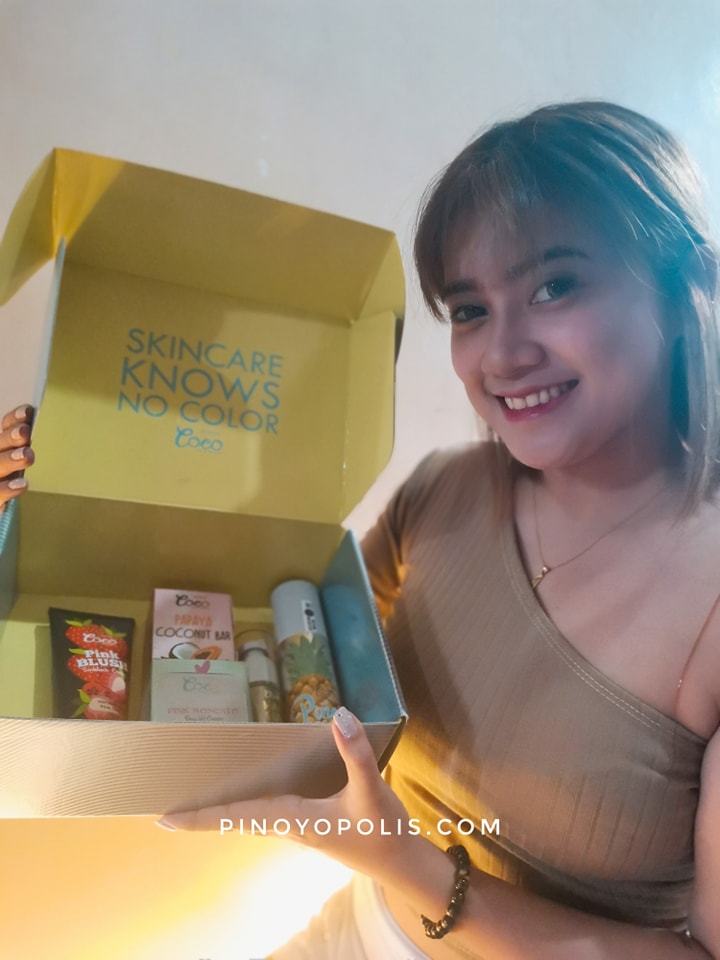 Bioskin Coco is a homegrown Filipino skincare and cosmetics brand manufactured by Davao Bioskin Tech Laboratories Inc. They take pride in being one of the few beauty brands in the country that's plant-based and cruelty-free. Their products' base are from quality-fermented Virgin Coconut Oil and their materials are sourced from our local farmers.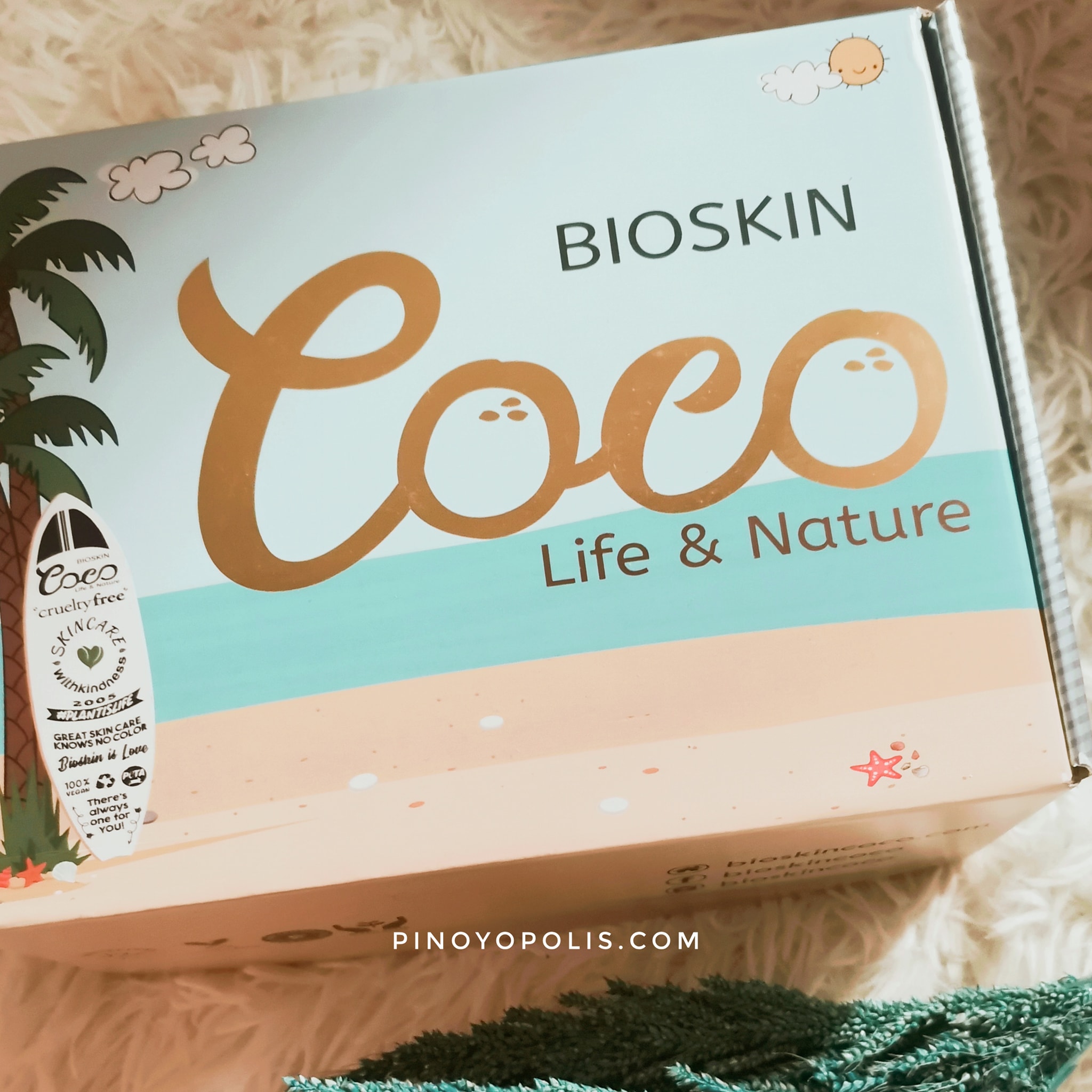 BIOSKIN COCO FACIAL SET
Papaya Coconut Bar with Kojic and Gluta– a whitening soap that purifies and hydrates the skin. It has glutathione, kojic acid, zinc oxide and vitamin B3.
Benefits: It brightens, moisturizes and cleans and leaves the skin glowing and nourished.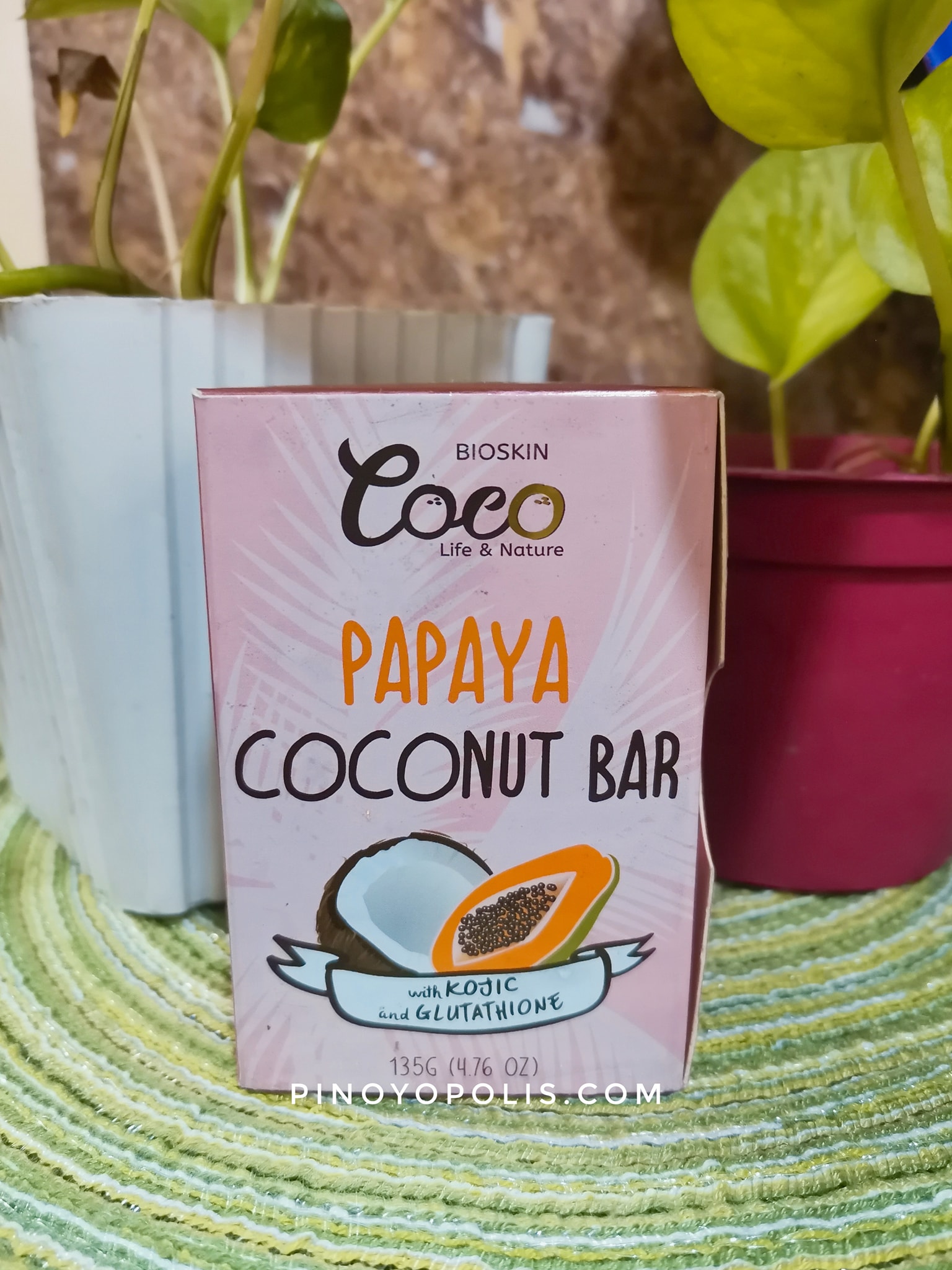 Pina Colada Essence Toner– Formulated with the fruity benefits of pineapple, glycerin and witch hazel.
Benefits: Helps clear the skin as it treats sun damage, wrinkles, dark spots, blemishes and other skin issues. It's perfect for spotty, blemished, aging skin.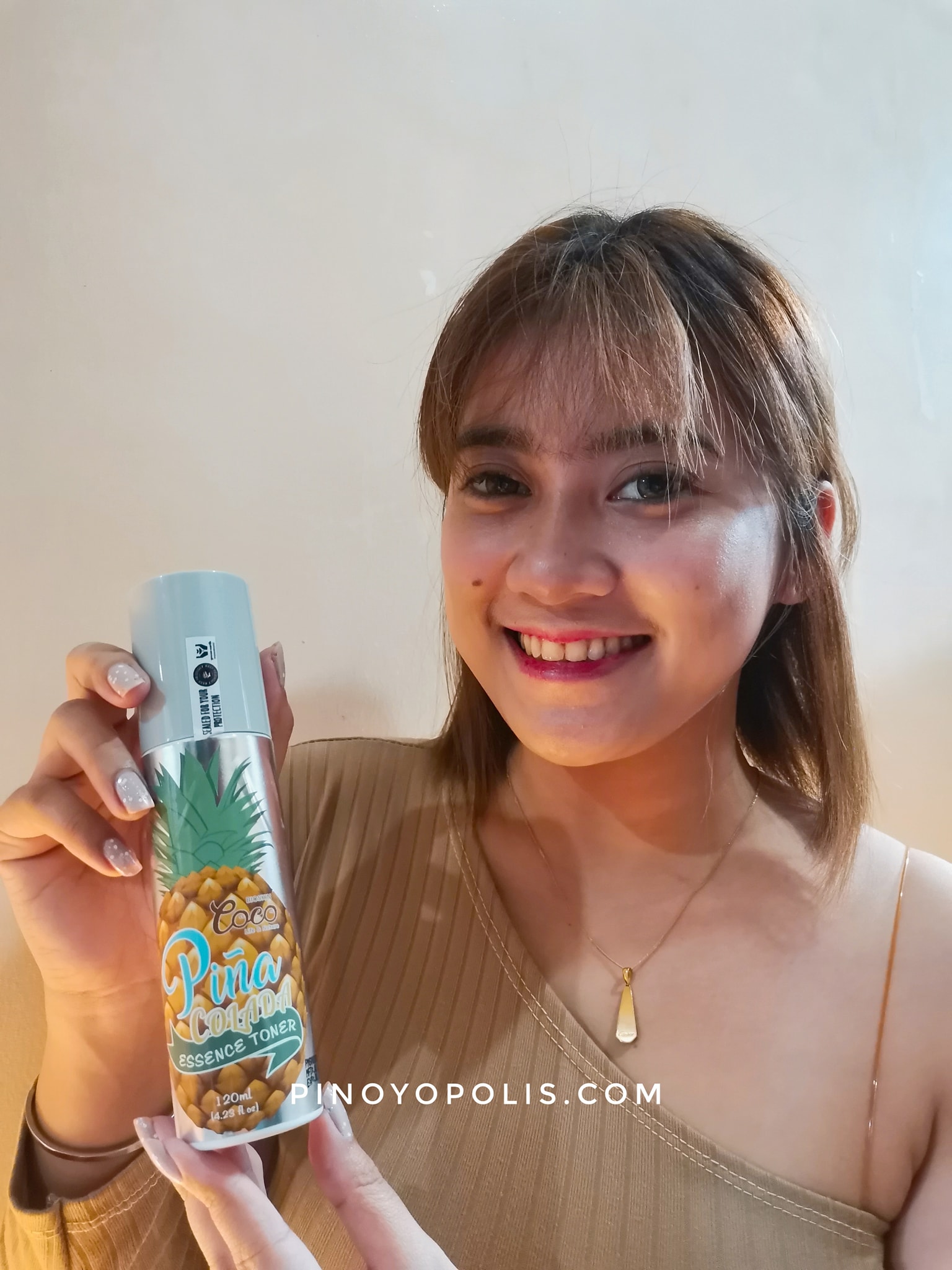 Margarita Face Serum– Formulated with pineapple extract tea tree oil and Vitamin E.
Benefits: Helps improve skin elasticity; gently renews complexion as it fights acne and lightens scars.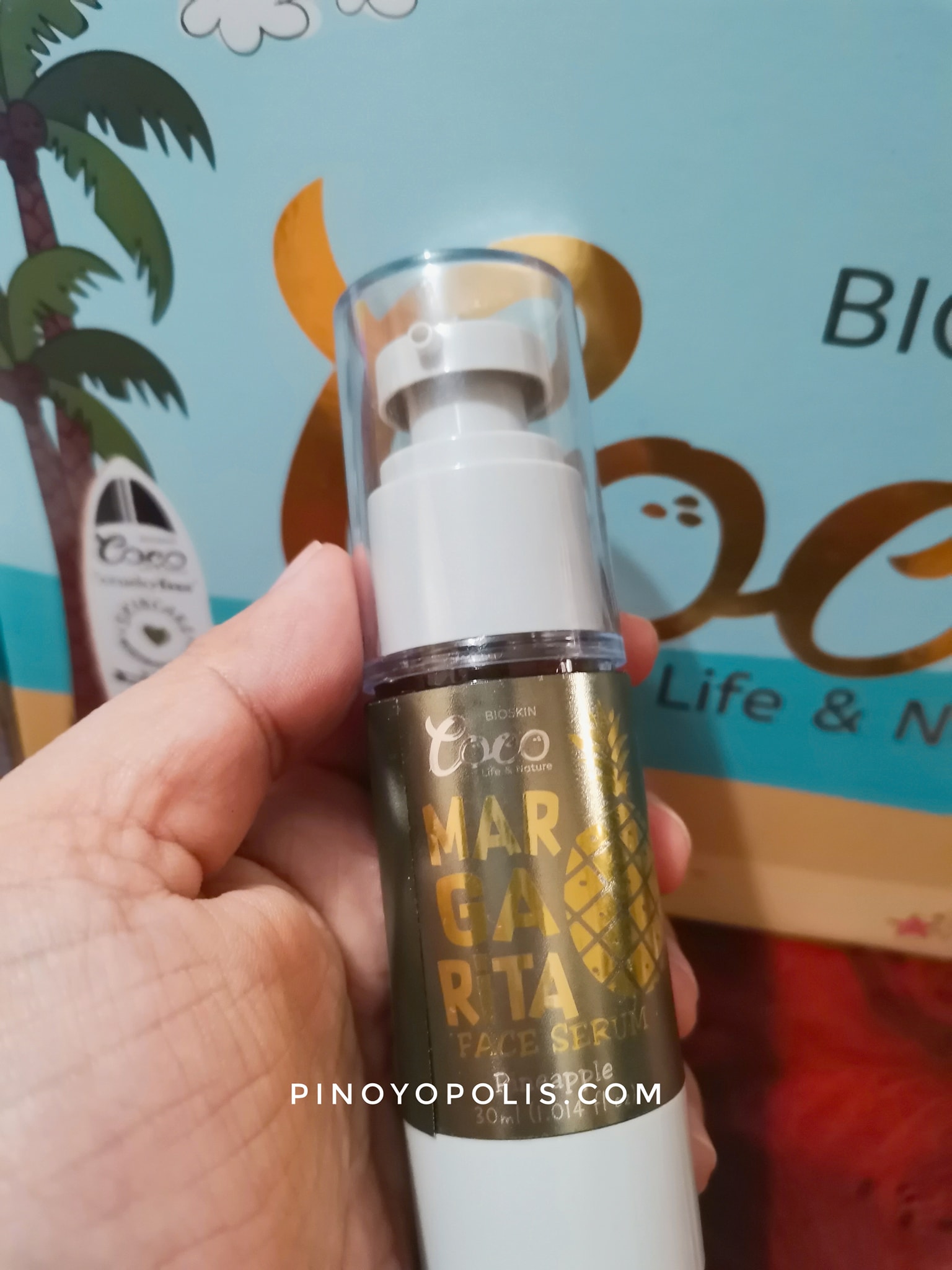 Pink Moscato Day Cream– Blended with Vitamin B3, Lactic Acid and Collagen. (I like that this has no greasy feel!)
Benefits: Leaves the skin light and hydrated all throughout the day. It's a great defense from harmful UV rays and it helps reduce enlarge pores, fine lines and uneven skin tone.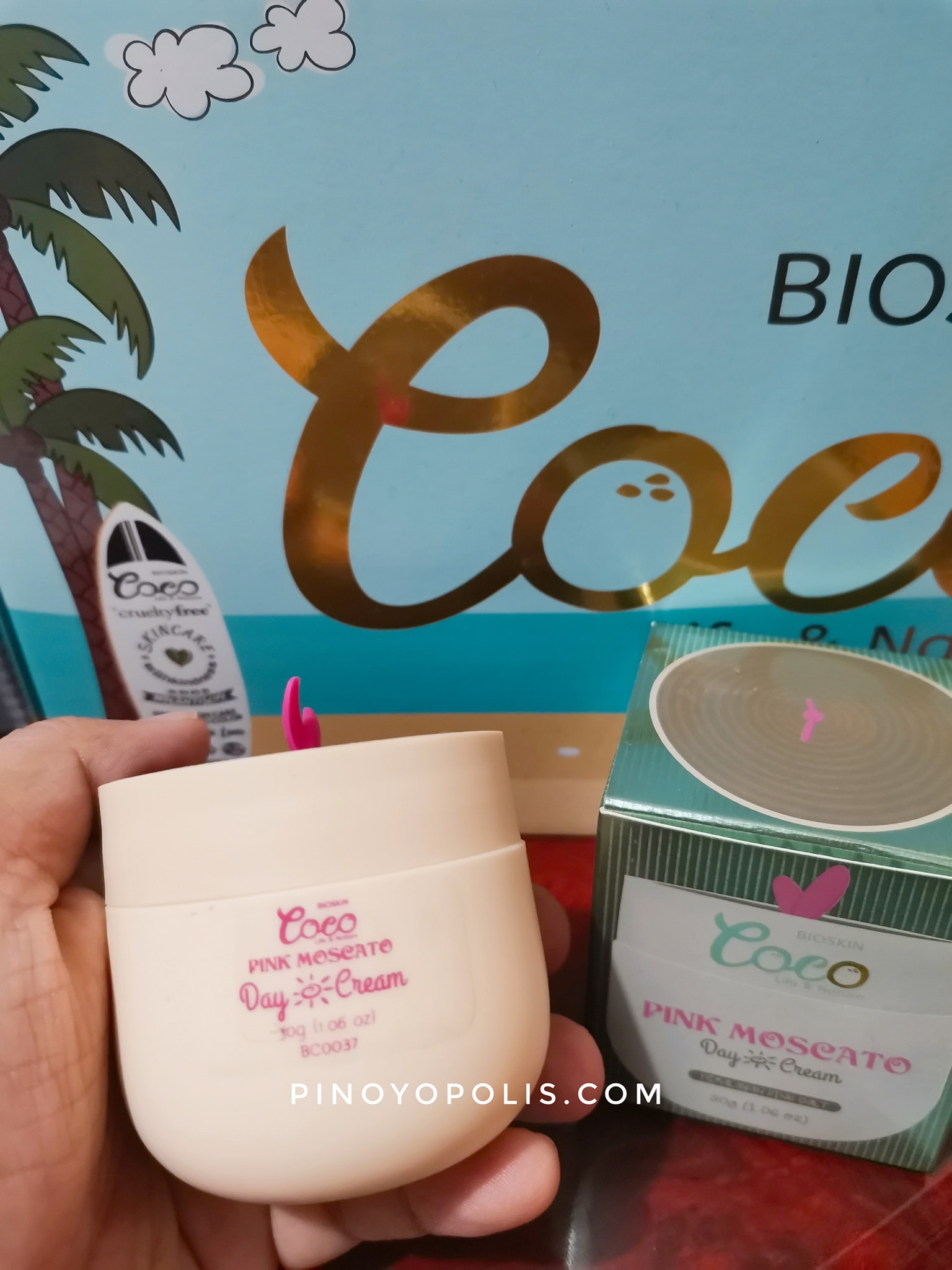 Pink Blush Sunblock Cream– A sunblock cream that protects skin with SPF 60.
Benefits: Helps nourish the skin leaving it soft and supple.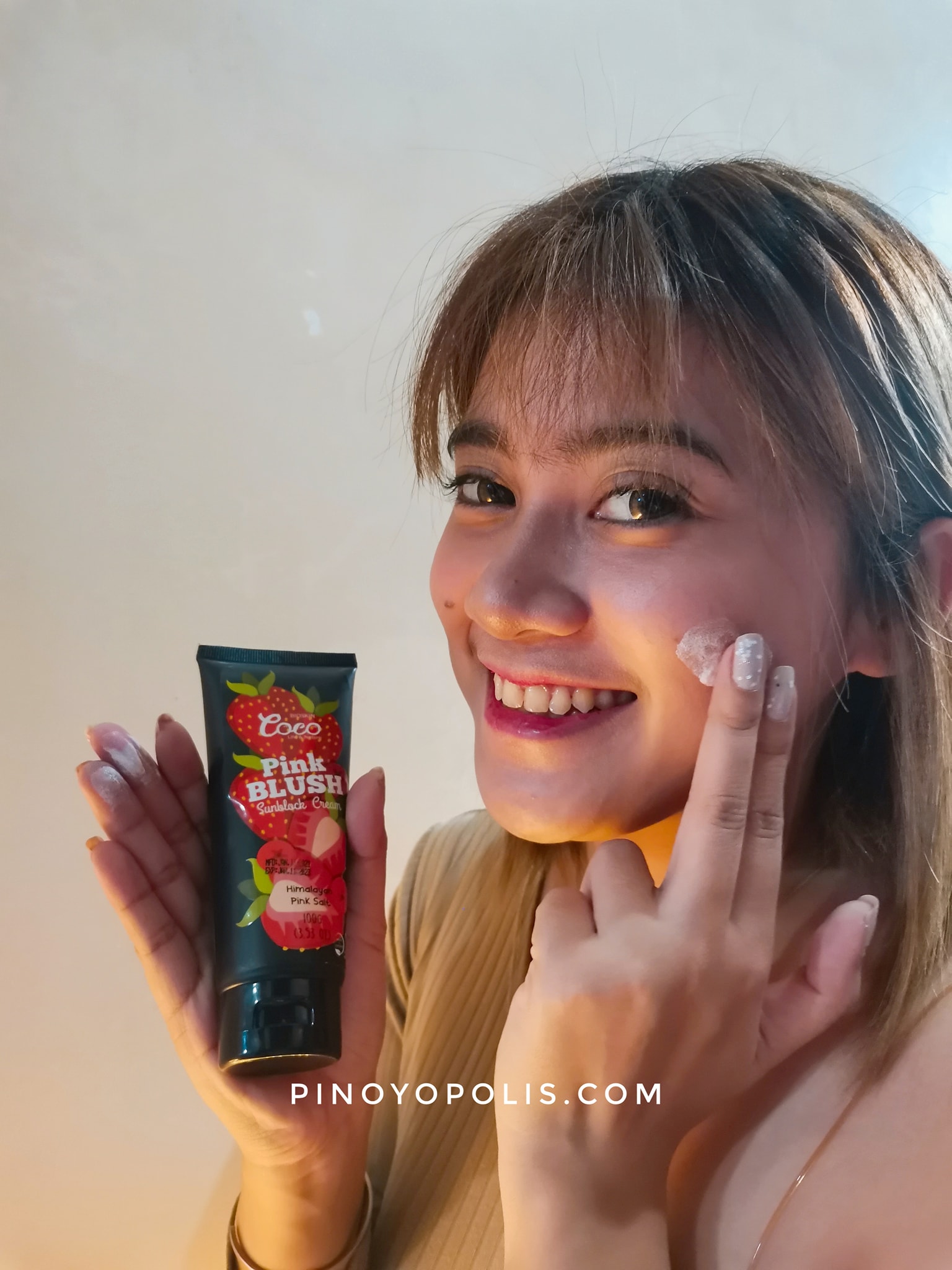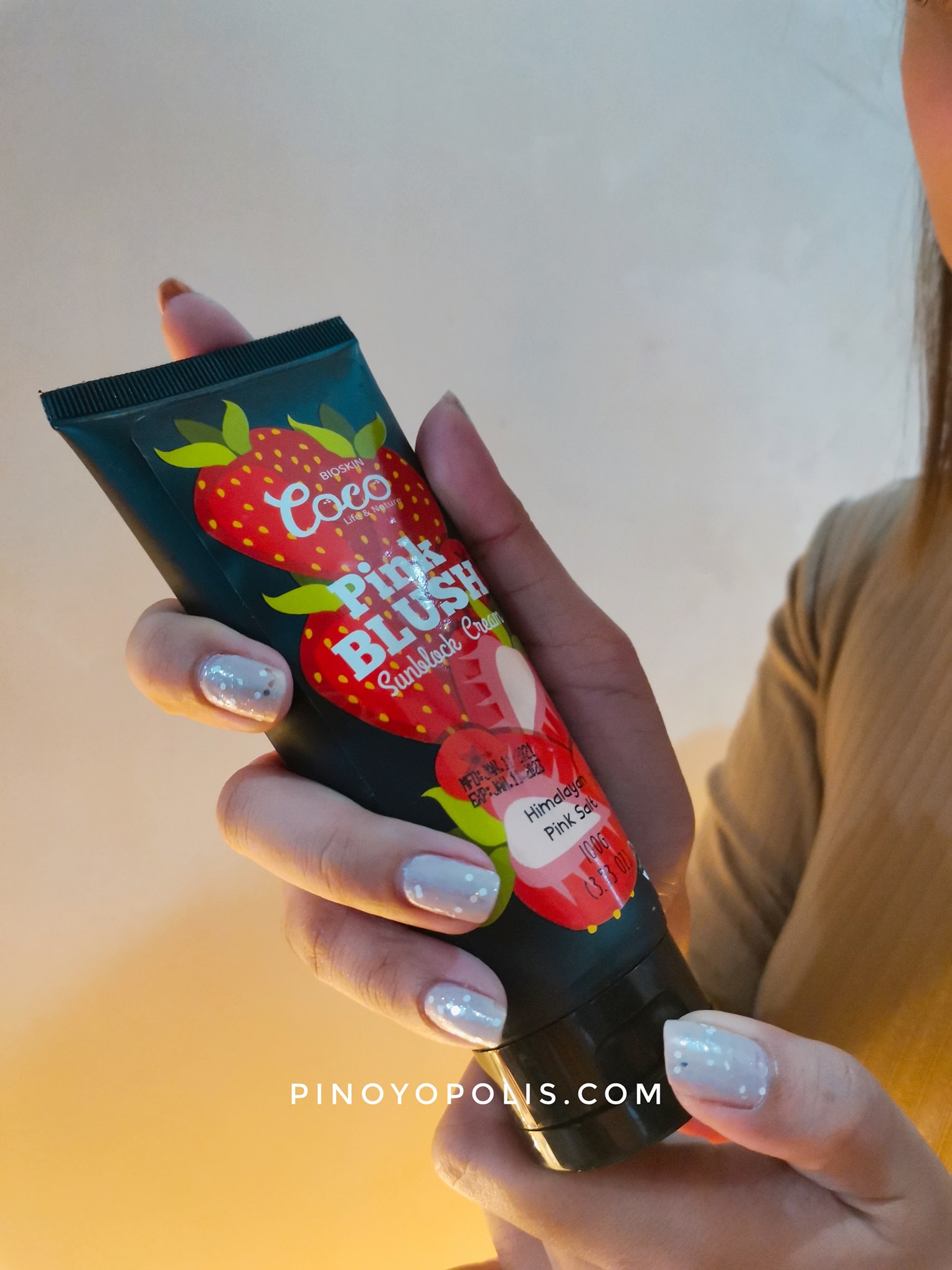 Watch our Bioskin Coco Face Kit Unboxing Video on Tiktok. Like Bioskin Coco on Facebook.
More Skin Care Essentials: